"They call me Mellow Yellow (Quite rightly)" - Donovan, 1966. Not however being mad about, as in Donovan's case, Saffron but rather the trees from my Autumn woodland walkabout.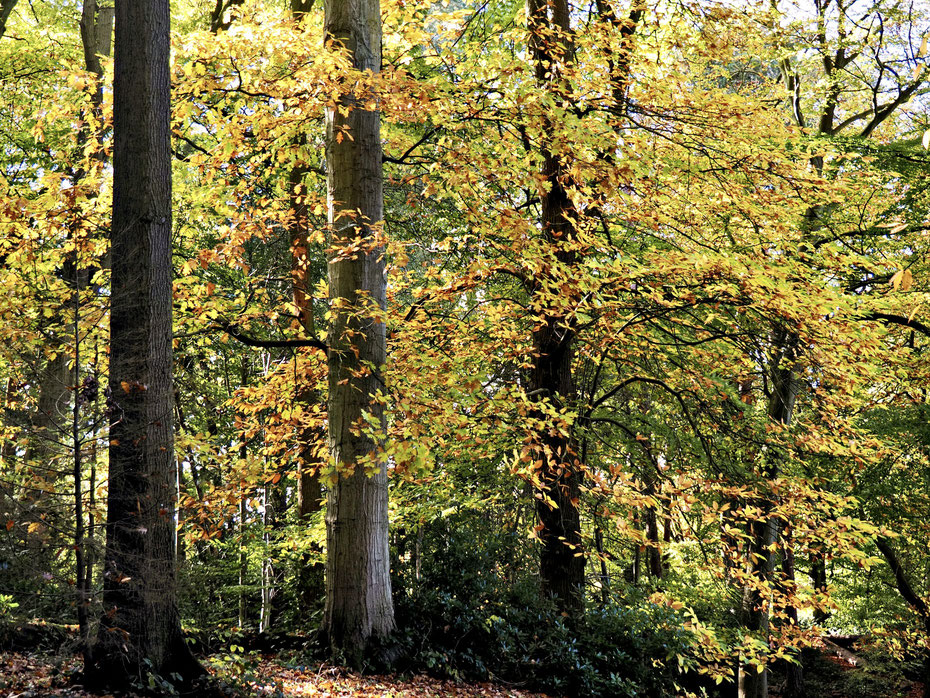 Beeches and oaks in yellows and golds in mellow Autumn sunshine; the beauty of the season.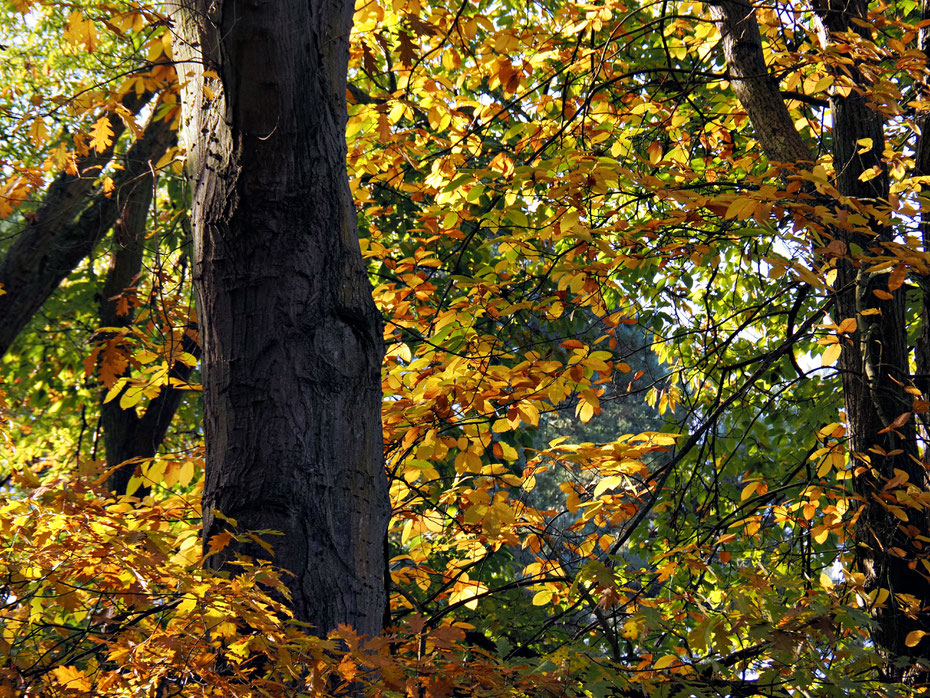 Everything glows in the low angled sunlight.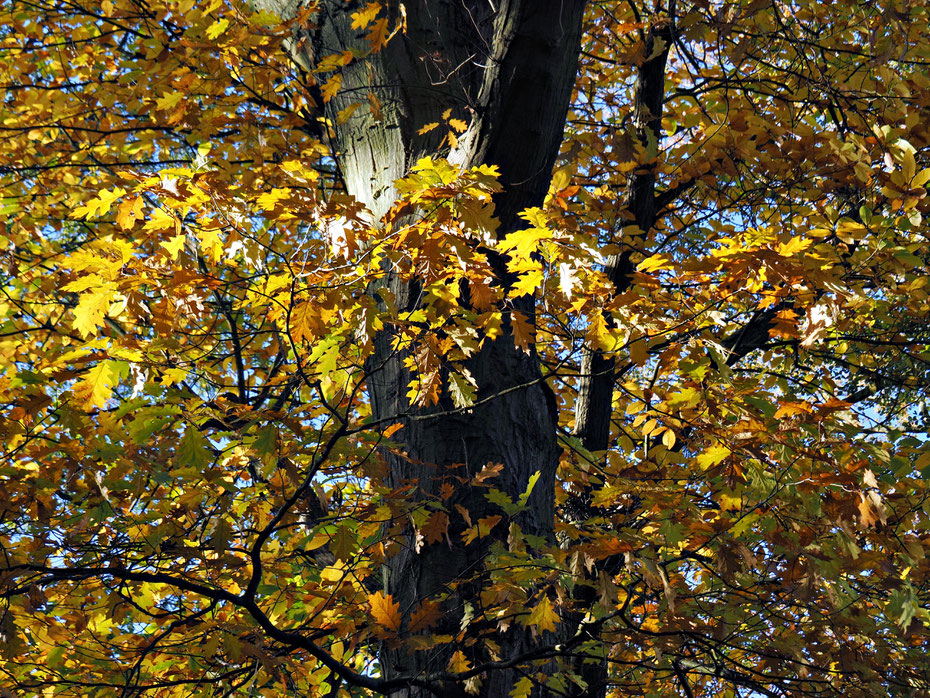 It's all about illumination...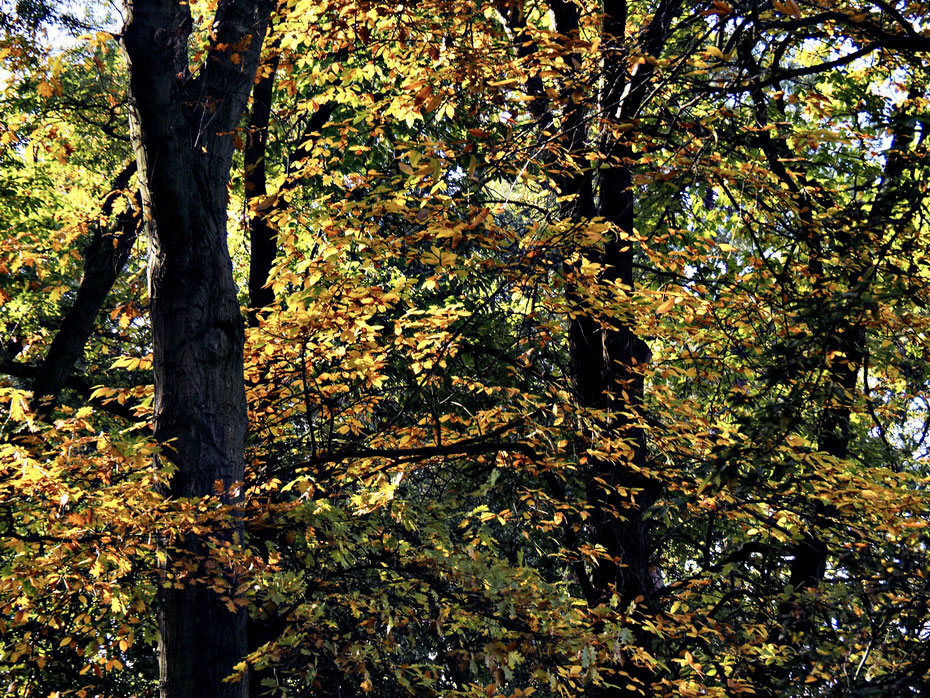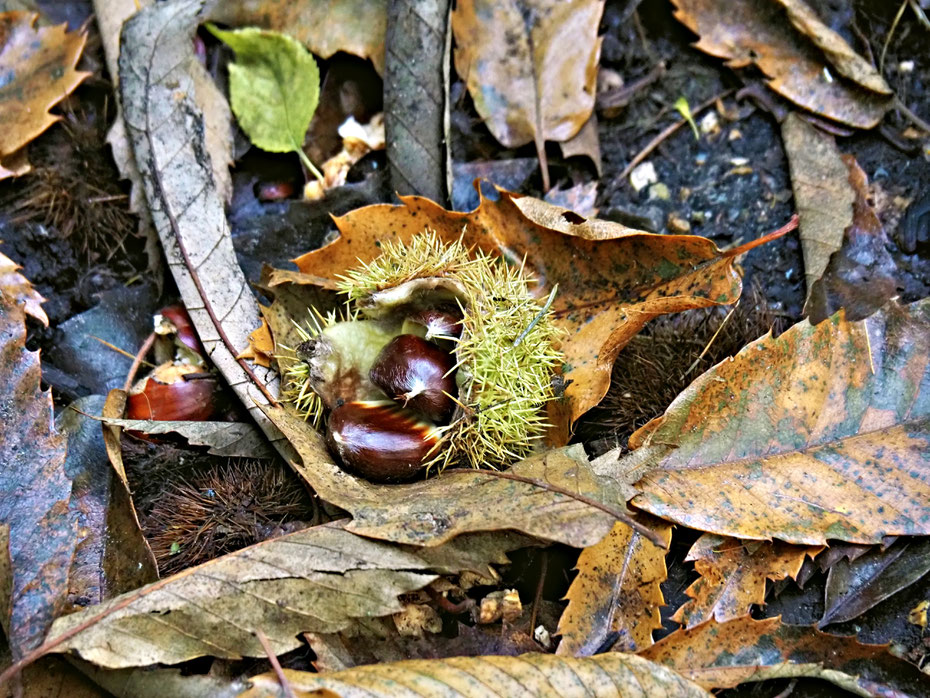 ... oh and chestnuts that abound in plentiful bounty.