With all this wet weather we have been experiencing in recent weeks, garden borders have taken on that lush jungly green aspect typical of those traditional English Summers of yesteryear.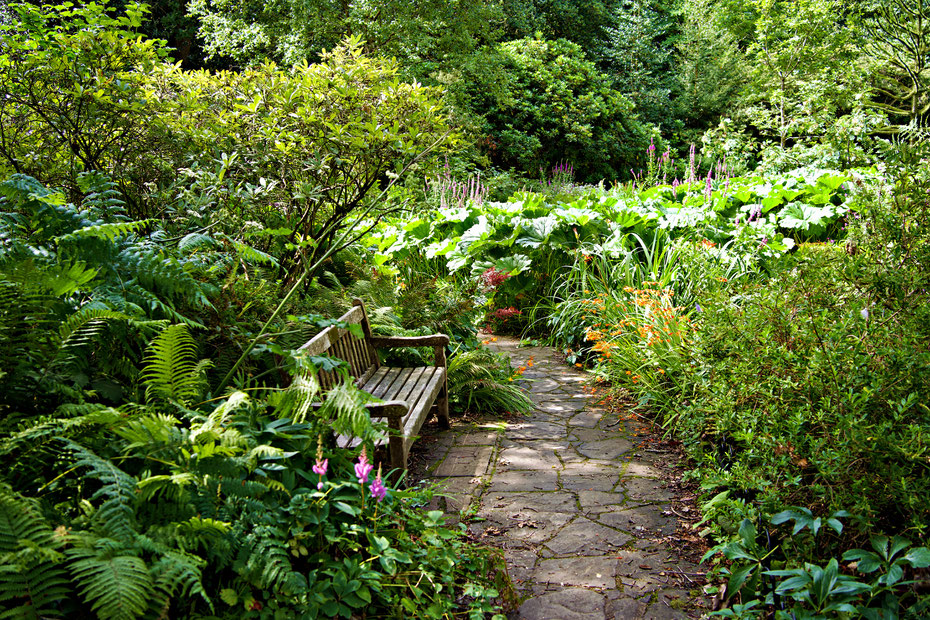 I took the opportunity during a finer spell of weather one morning, in-between the showers, to grab my ⍺7C with a 35mm f1.8 attached and snap some pictures of the bog garden in its full verdant splendour.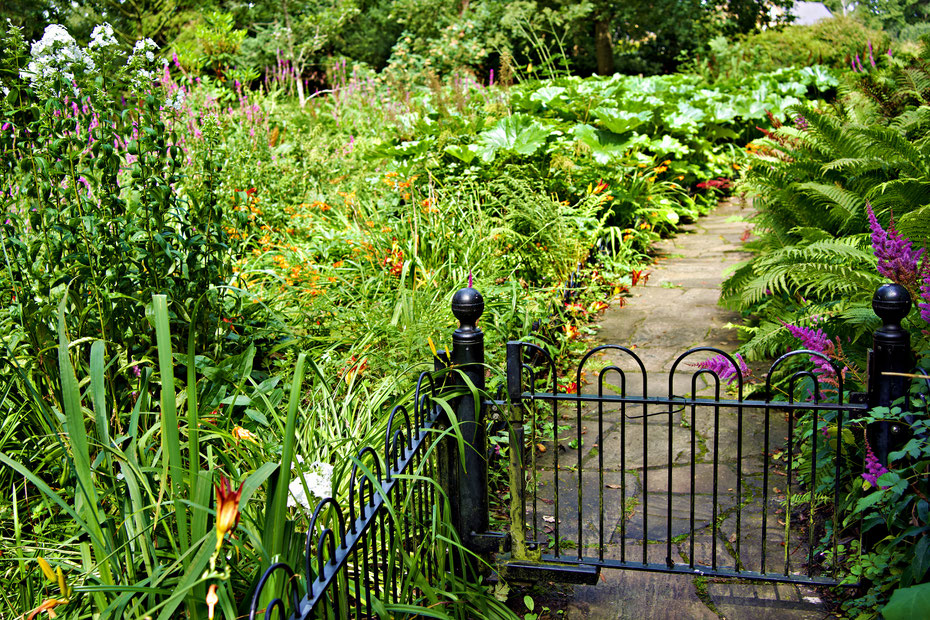 There were sufficient flowering plants to provide splashes of colour contrast against the green and tall plants to supply a structural backdrop to complement the garden gate and railings.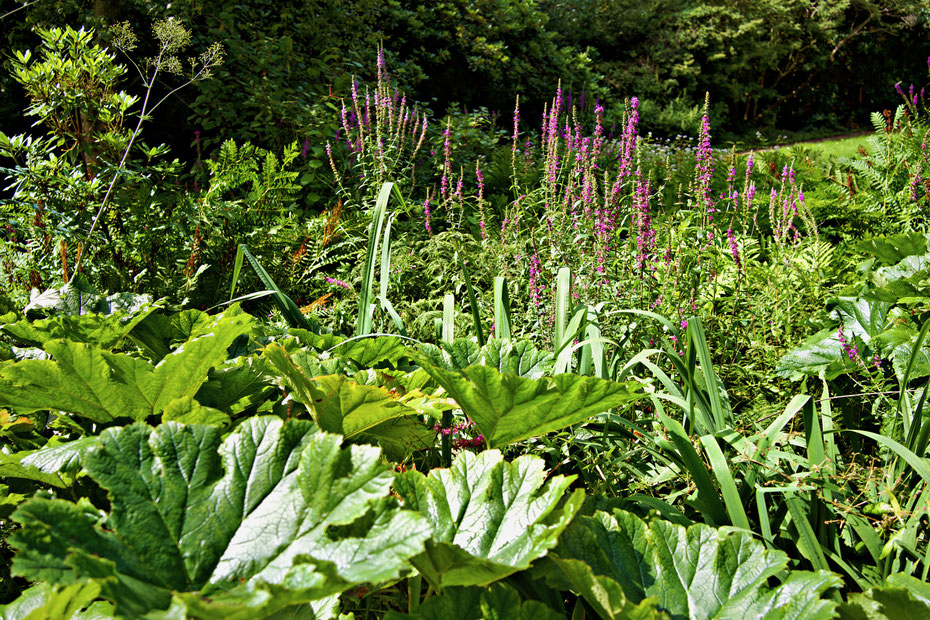 Gunnera with their extremely large leaves resemble giant rhubarb and are of South African origin. They do very well in boggy conditions. They are also great for providing depth to a photograph as can be seen above.
The False Goat's Beard adds a splash of red against the green and, in this case, a small red cascade pointing down to the slightly defocused paving behind and below it. Nature's structures and man made ones in juxtaposition; the typical gardeners artifice, here captured by the photographer. Jungly borders!