To quote Shauna Niequist, "The leaves as they spark into wild colour just before they die are the world's oldest performance art, and everything we see is celebrating one last violently hued hurrah before the black and white silence of winter." As November runs through into December we are witnessing the spectacular last act of this performance.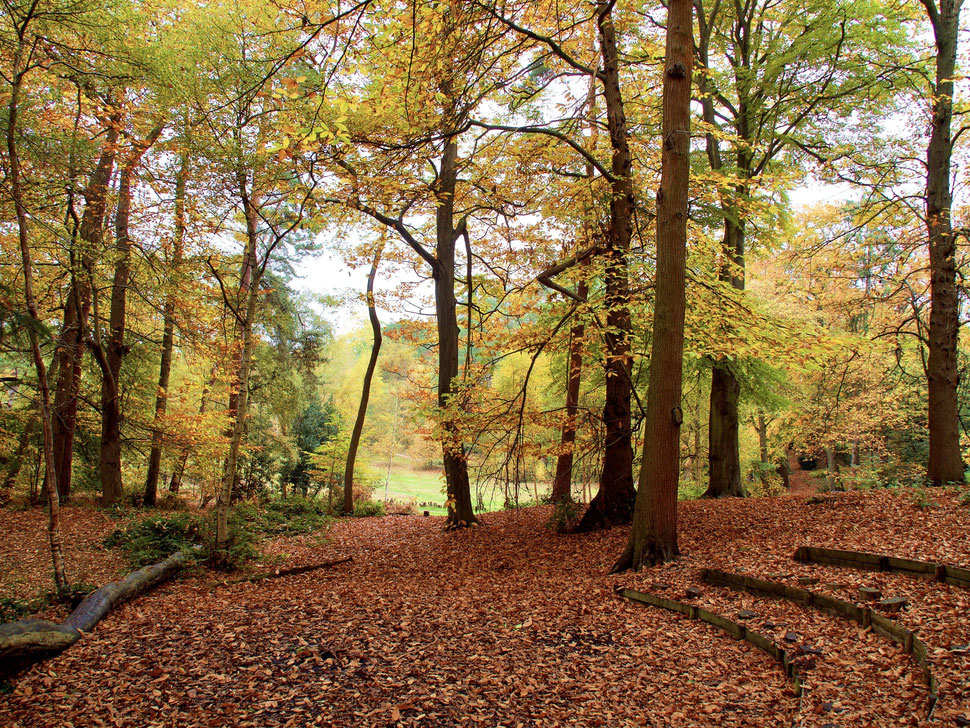 Heavy rain showers have battering the leaves from the trees so that fall has been more a cascade in recent days and many trees are suddenly looking much more bare, though beautiful in their rags.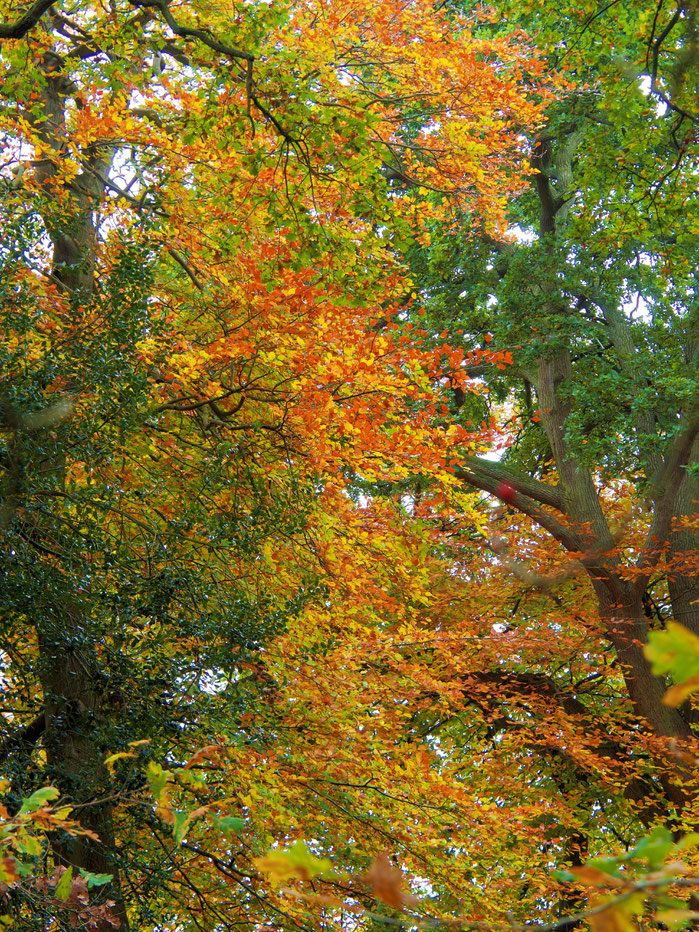 High in the canopies of some great trees there are still bows full of gloriously colourful leaves whilst, strangely, lower limbs seem bare.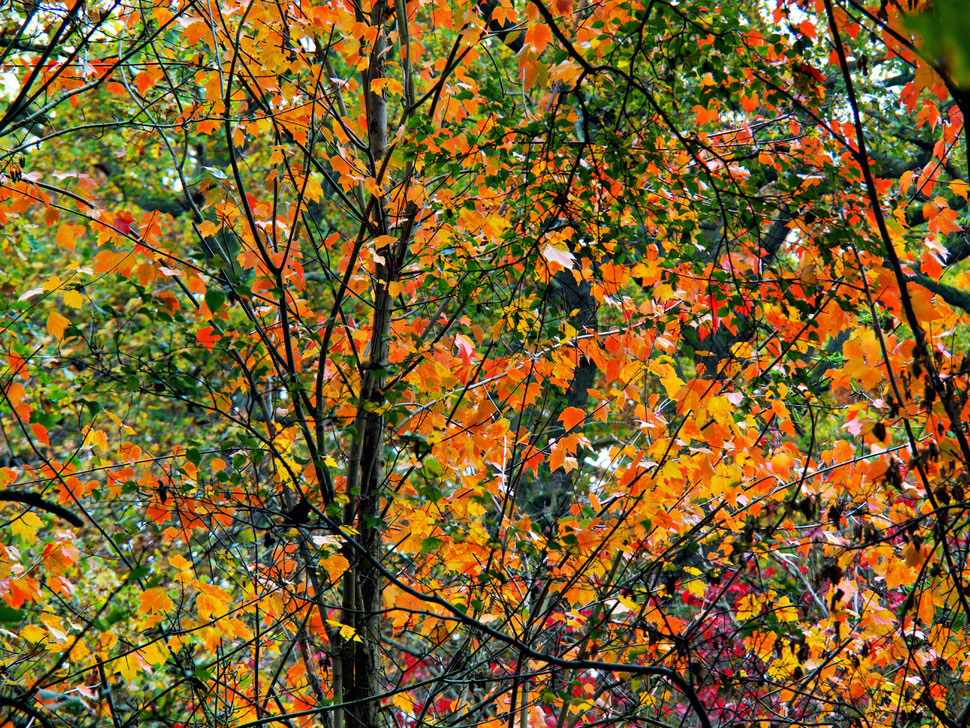 The flamboyant leaves of trees that have already turned juxtaposed against those that are still green create lovely marbled effects.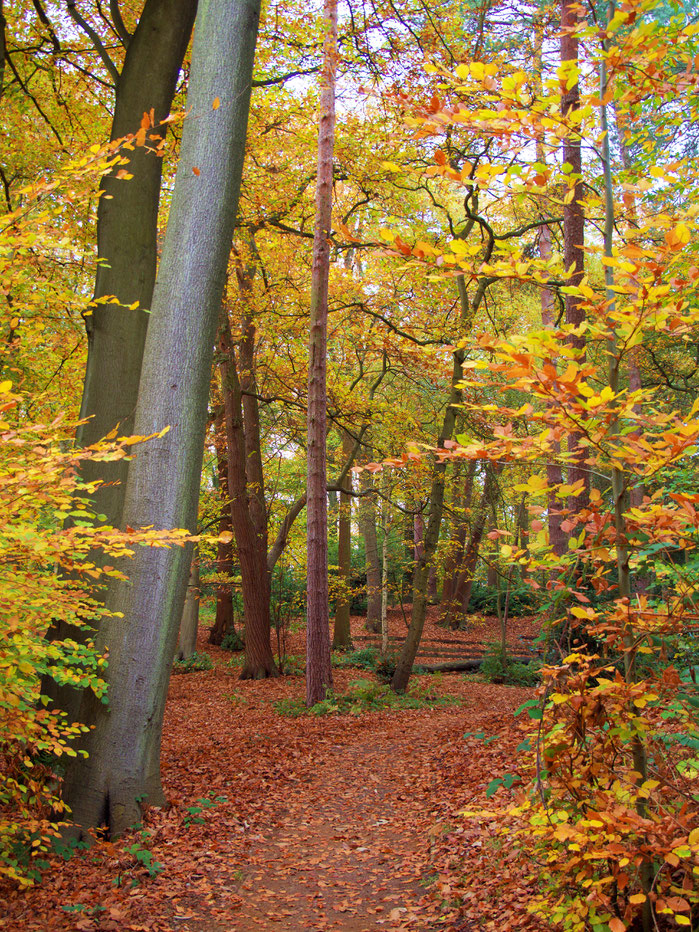 Vistas of sylvan charm bedecked with autumnal enchantments; there is no other time of year like this one to beguile the photographers eye.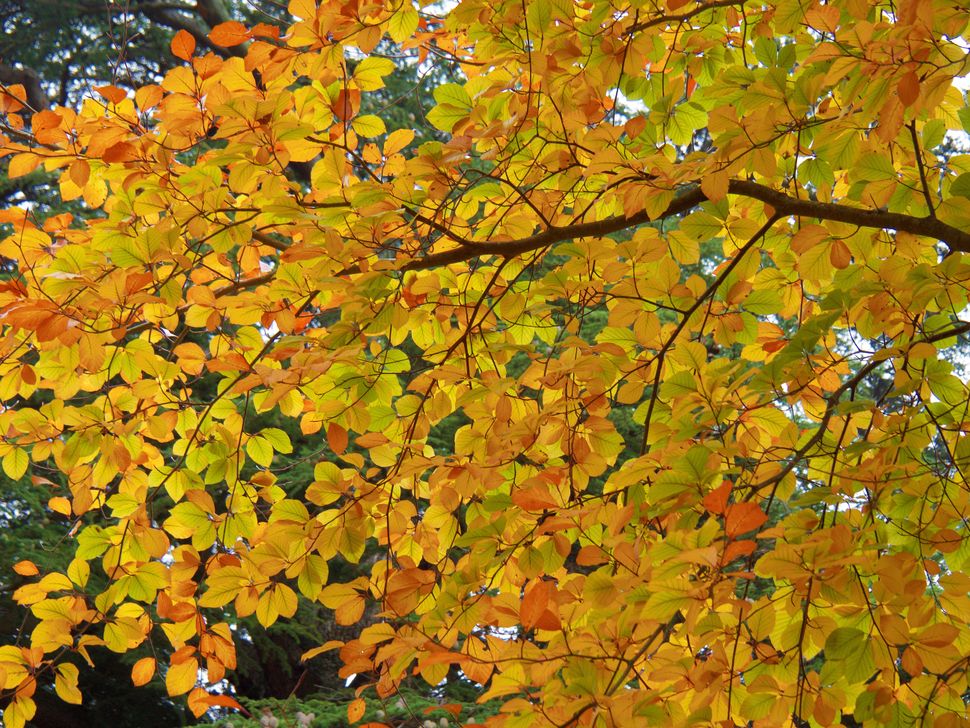 Beeches are amongst the last to turn giving glowing displays of yellows, coppers and golds.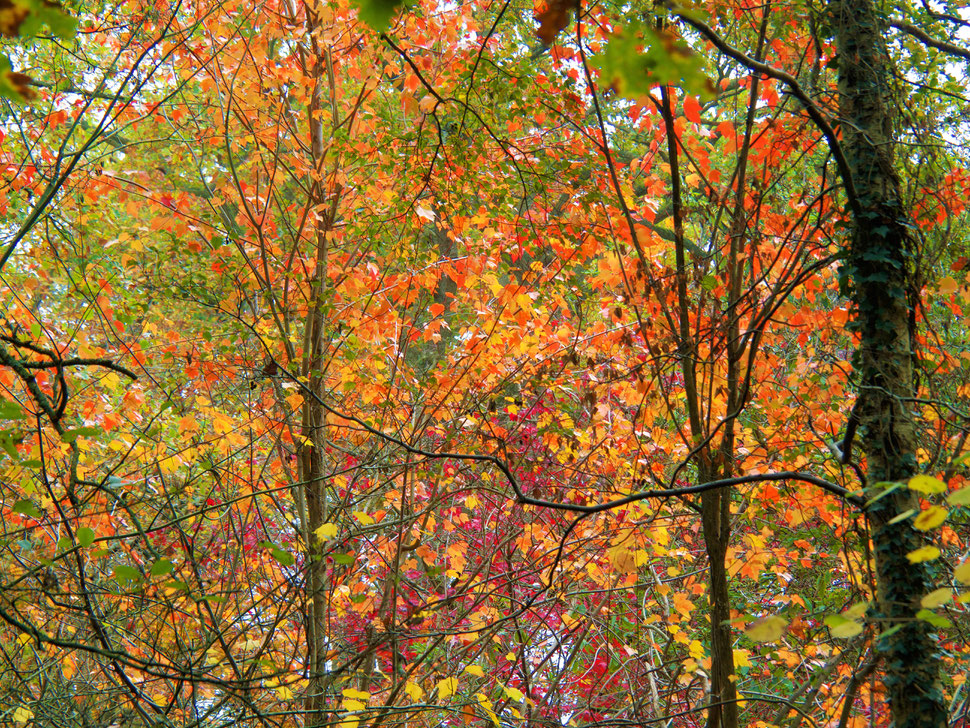 A kaleidoscope of colour to entrance the vision, captivate the imagination and paint memories in the mind. Autumn, a performance art indeed on a grand scale for all to look upon and some of us to see.