Things to be decked out in, dressed up in, in this case of the Christmas variety. It's that time of year again and here is this season's offering, mostly all the way from China as usual, ironically.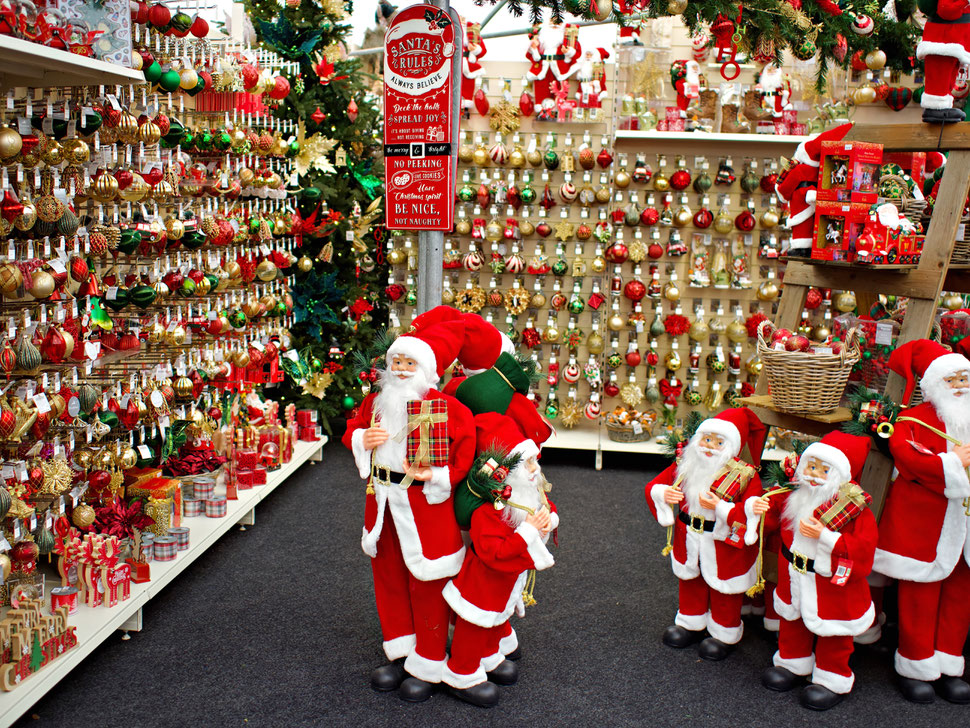 The usual excellent display at Oaktree Garden Centre, irresistible as ever. Gotta love Santa; have you been naughty or nice? Check out Santa's rules!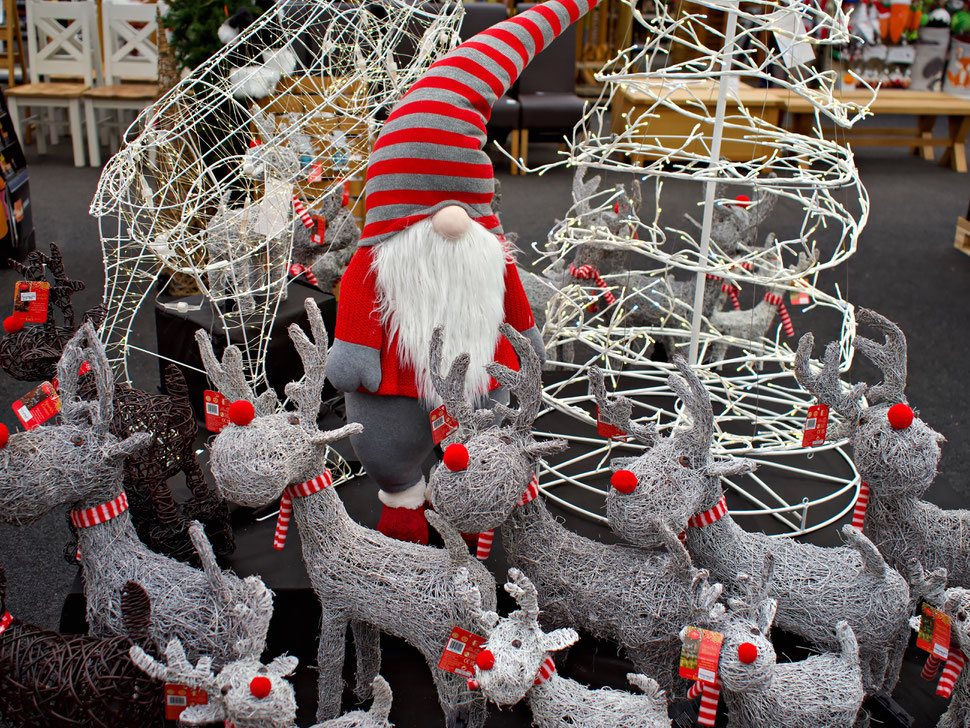 But what about his Scandinavian cousin Tomte the Christmas gnome shown here with his herd of Rudolph's?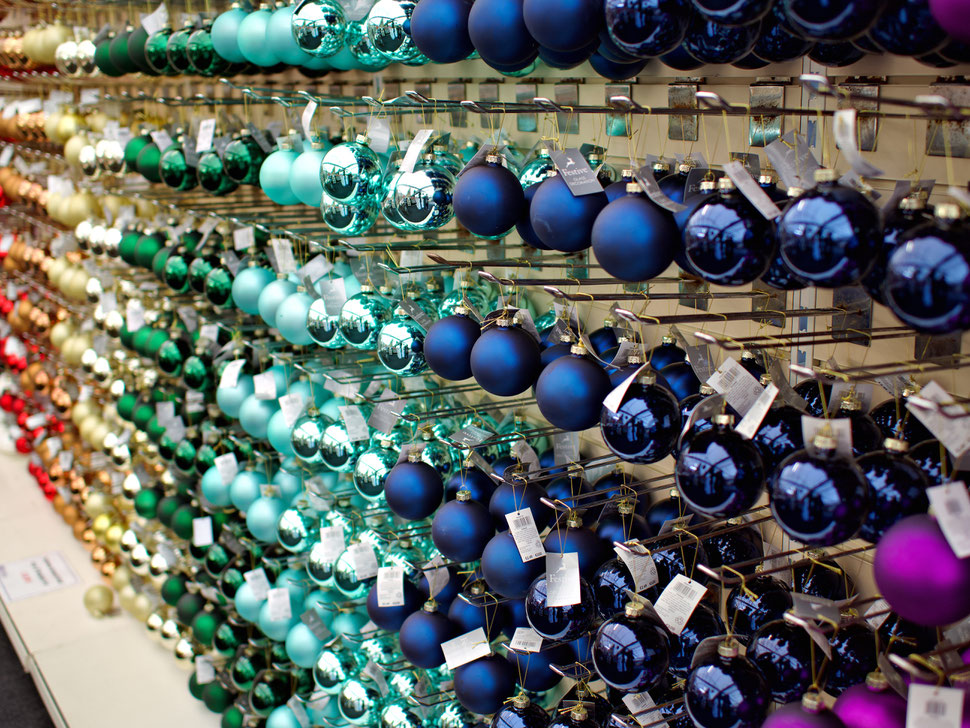 There was also a bauble fest. Walls and walls of them of every shape, size and colour you could think of in wonderfully themed displays. Below is a gallery of a few of the rest of the pictures I grabbed after lunch at the Potting Shed restaurant in the garden centre.
There you have it for another year. Christmas excess in all its spectacular glory. Cheers up these increasingly dark days before the event itself.