... blog post:
This Grade I listed Tithe Barn from the 14th century was part of Manor Farm in turn part of the Lacock Estate now owned by The National Trust. It is an impressively complete survivor of its type from that era.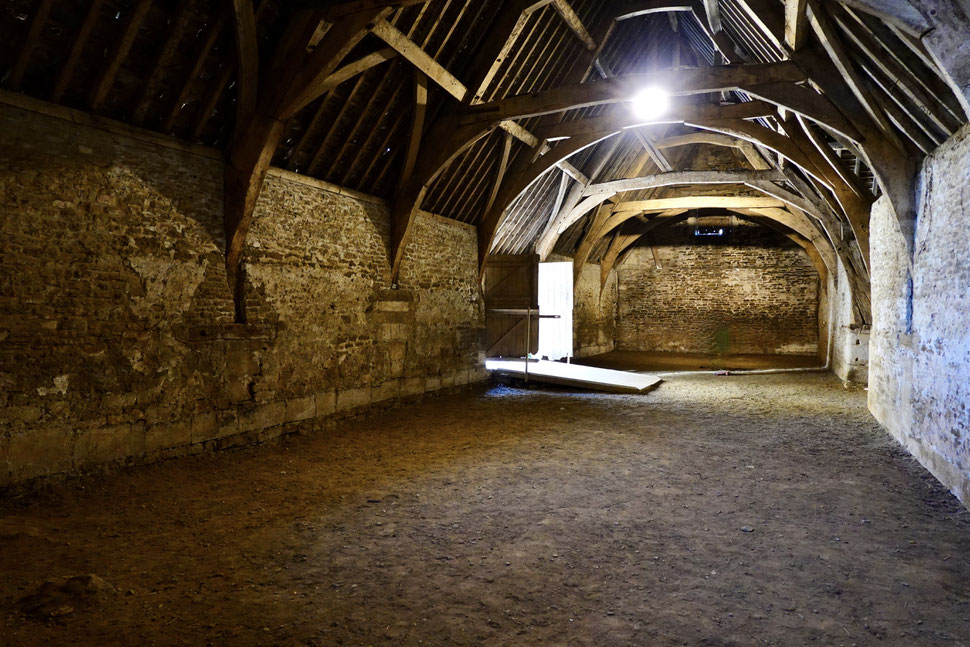 The barn most likely formed part of the precinct wall of the original Lacock Abbey, founded c.1230 by Ela, Countess of Salisbury, as an Augustinian nunnery. It was used for the storage of agricultural produce.
Following the Dissolution of the Monasteries, the barn was in general agricultural use, and is understood to have later been used as a market hall for part of the 18th century, before returning to agricultural use in the 19th century.
The Lacock Abbey estate with its village, including the tithe barn, was taken over by the National Trust in the mid 20th century.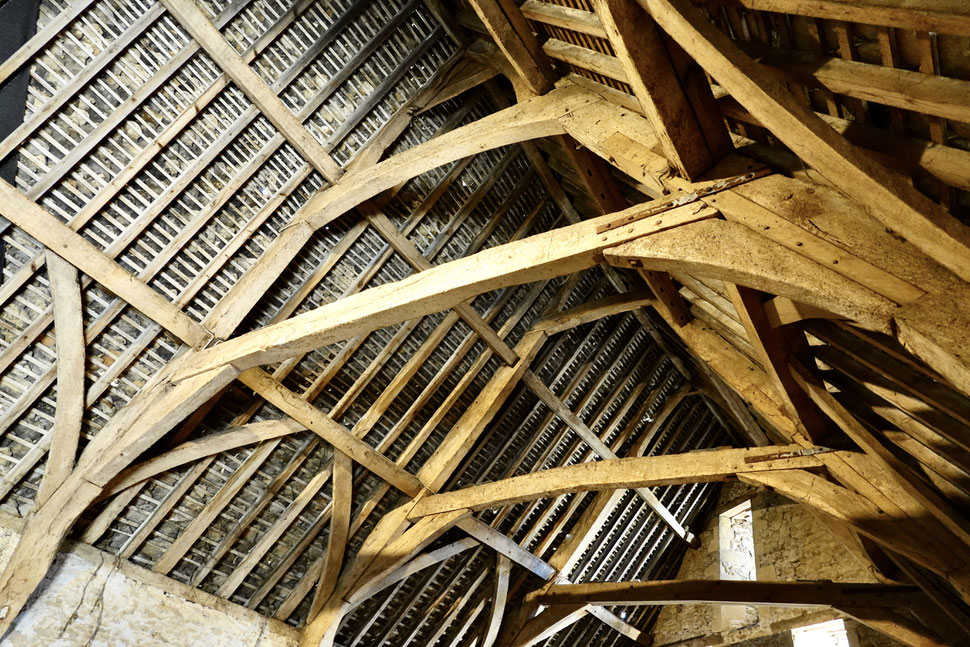 It was listed at Grade I for the following principal reasons:
Architectural interest: an outstanding and remarkably intact example of a C14 barn;
Historic interest: for its association with the medieval Lacock Abbey, and its subsequent agricultural use and position within the village of Lacock;
Degree of survival: the building retains a high proportion of its medieval fabric, displaying construction and carpentry techniques;
Group value: it has strong group value with surrounding buildings and the village of Lacock as a whole.
A small gallery of some snaps I made of its interior is included below:
An impressive survivor of ancient times indeed.