... blog post:
My Sony RX100 VII with its "Zeiss" 24-200mm (equiv) f2.8-4.5 8x zoom, currently the "best" travel zoom compact around and my new walkabout camera when I don't wish to carry a larger outfit.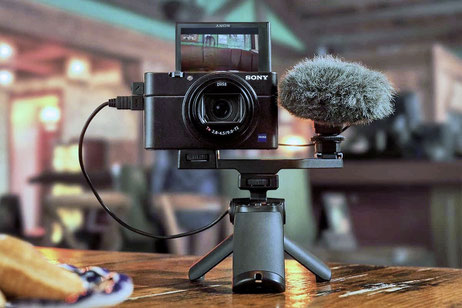 The RX100 VII remains the most capable pocketable travel camera ever made, for both stills and video. It has professional level autofocus with real time tracking, excellent image quality even when used in pretty low light, a high performance 8x zoom lens with a 24-200mm equivalence of decent speed and a super effective little pop up viewfinder.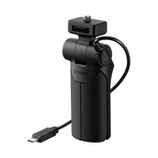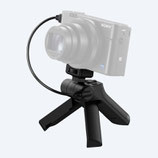 I acquired a small number of accessories for it including the Sony Shooting Grip VCT-SGR1 which doubles up as a table top tripod, a Sony AG-R2 Attachment Grip which sticks onto the right hand front (LHS as you look at it) of the camera to improve handing and a couple of spare rechargeable batteries from Duracell with a charger as the NP-BX1 batteries for this camera are tiny and thus of limited capacity so I needed spares and thus a charger as the camera comes with a USB charger only.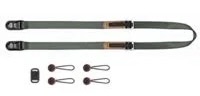 The only other thing I got hold of for this little wonder was a Peak Design Leash strap that can be worn over the neck, shoulder or cross-body as needs dictate. This has proven very useful despite the RX100 VII being billed as a pocket camera as I mostly keep the shooting grip attached to mine whether for video or stills, it just makes handling of the camera so much easier. The use of the Leash strap really supports this and the quick release attachments allow me to rapidly dump the strap when I want to use the grip in table top tripod mode and snap it back onto the camera afterwards.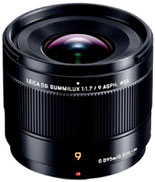 So why is the little Sony becoming my most used camera? Easy, it is highly portable, highly flexible, highly capable, easy to use, gives great quality images for what I want to do and is highly convenient. There are times however, when I want to step beyond its limitations for example when I need wider or faster lenses (or in the case of my Lumix Leica 9mm f1.7 illustrated above both) which are only available to me on larger format machines like my OMS Olympus OM-1.
Thus these days if you see me out and about, most likely the camera you will see me carrying is my little Sony RX100 VII. It has become my new constant companion; well almost.