... blog post:
Stationary or is it in this case stationery? Anyway heritage steam is not only about the locomotives, the stations have fascinating preserved artefacts in them too.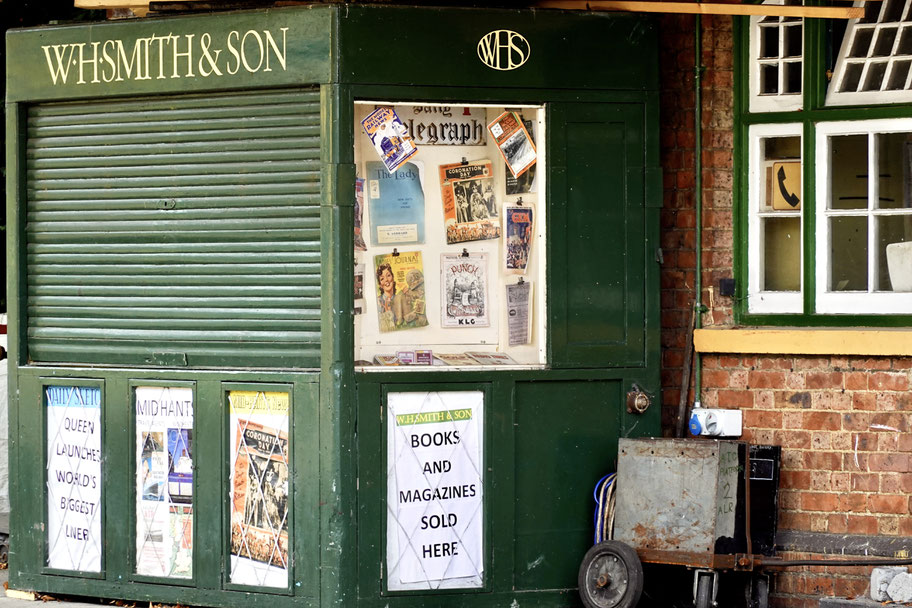 When you visit a heritage steam railway it's all about the steam trains and the steam engines right? Everyone crowds round these smoking, steaming, fire breathing "dragons" that seem like living machines. No wonder, they are truly magical and have an allure all of their own.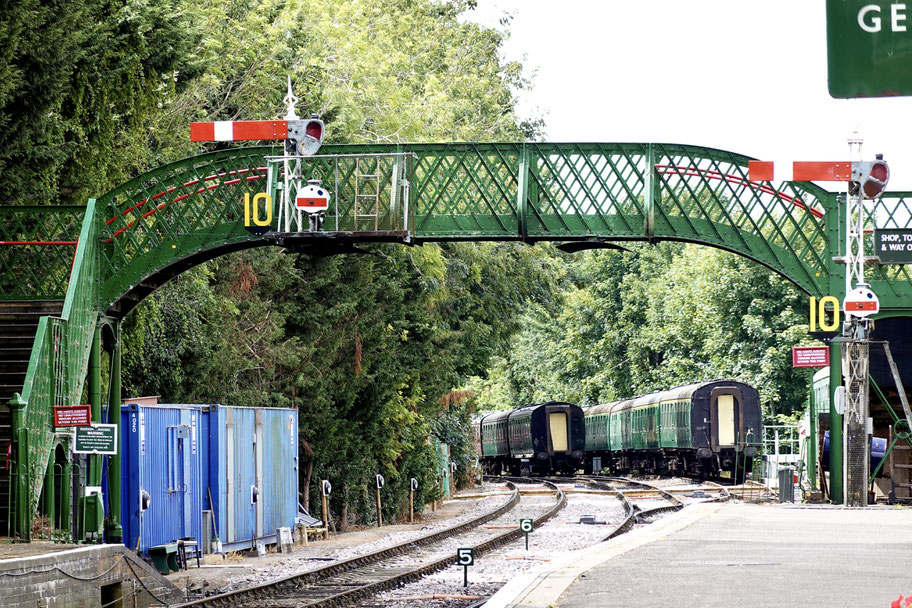 However the heritage stations are an equally important part of the preservation of original vintage steam era artefacts, many of which are still in use today. They are what provides that all important authentic  "atmosphere" and the historic backdrop to counterpoint the glamour of the engines.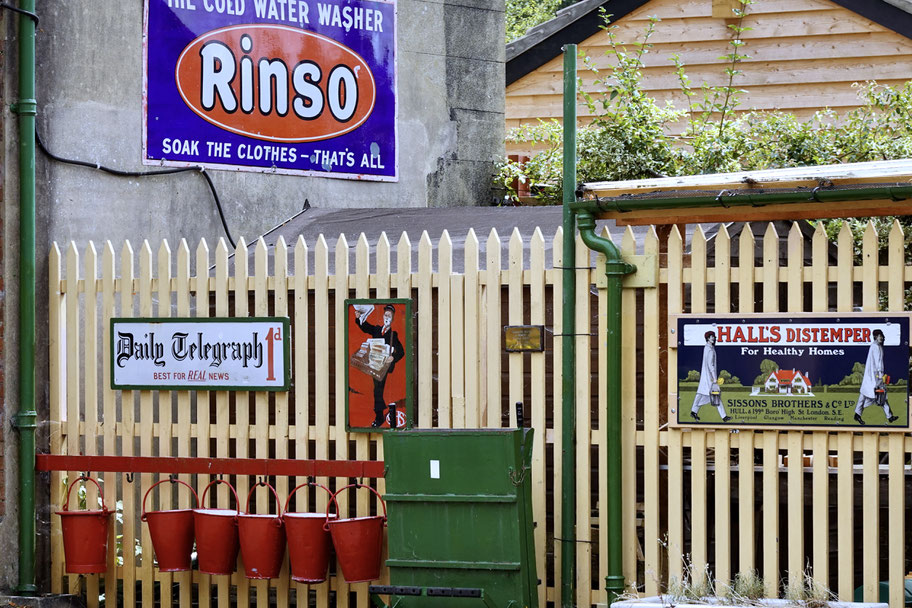 So back to the stationary-stationery nonsense. It all started with stationary being a feeble attempt at a pun on stations being stationary i.e. not moving, whilst the trains they serve obviously do. Then in the picture is the old WHS booth with WH Smith being a stationers selling stationery (paper, pens and other writing materials) as well as newspapers and books. Thus a pun within a pun. Ho hum!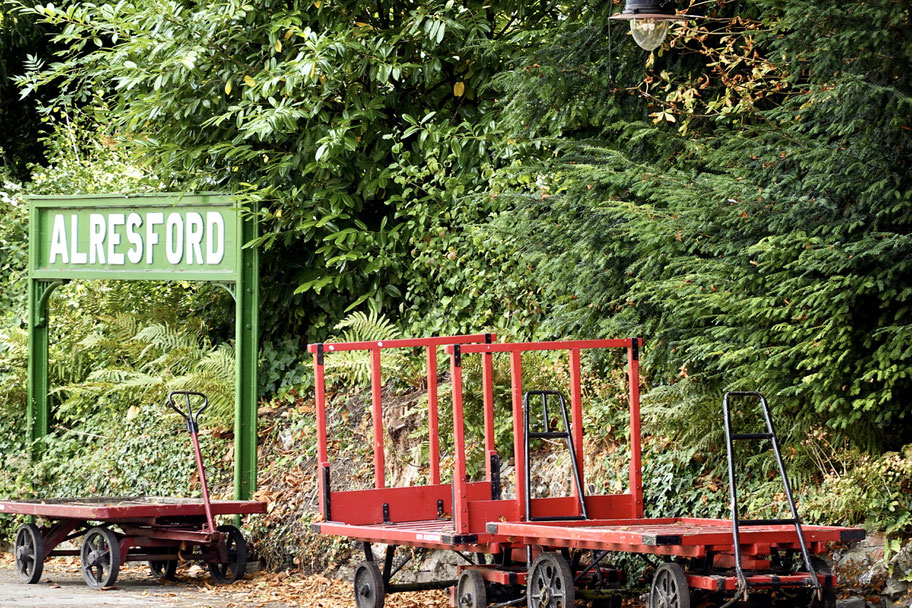 Today the MHR Watercress Line's Alresford Station is preserved in the Southern Railway (SR) pre-WW2 era of the late 1930s providing the perfect setting for many of its famous locomotives like Lord Nelson, Cheltenham, Wadebridge, Urie, LMS Black 5 and many others.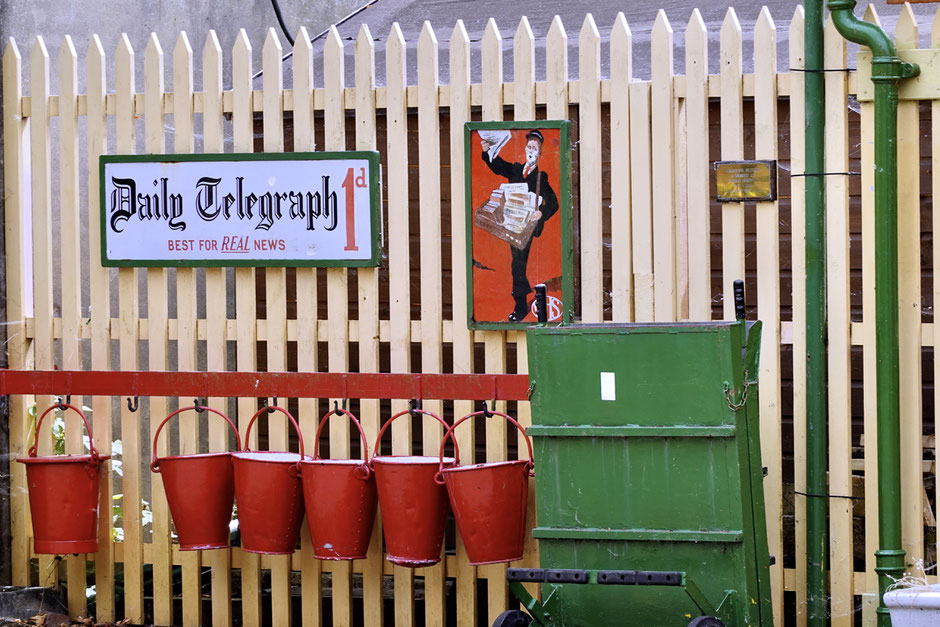 As well as the photogenic buildings, there are many old colourful artefacts to be photographed: fire buckets, trolleys, trucks, posters, signage, fencing, drop signals, footbridges, gaslights, pipes, doors, window frames, tracks and more, giving interesting forms, shapes, patterns, tones and textures. Ghosts of past times now beautifully maintained and preserved into these modern times to be snapped by people like me 😀.