... blog post:
The font at Salisbury Cathedral designed by William Pye was consecrated by the Archbishop of Canterbury on 28th September 2008. It is a huge, flat, reflective pool. Genius.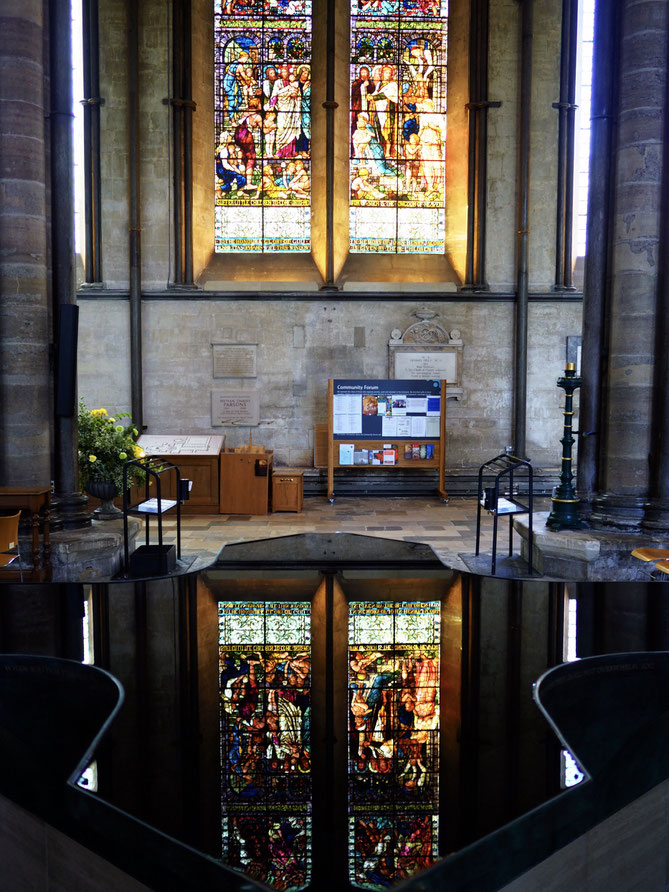 It is also a photographers delight.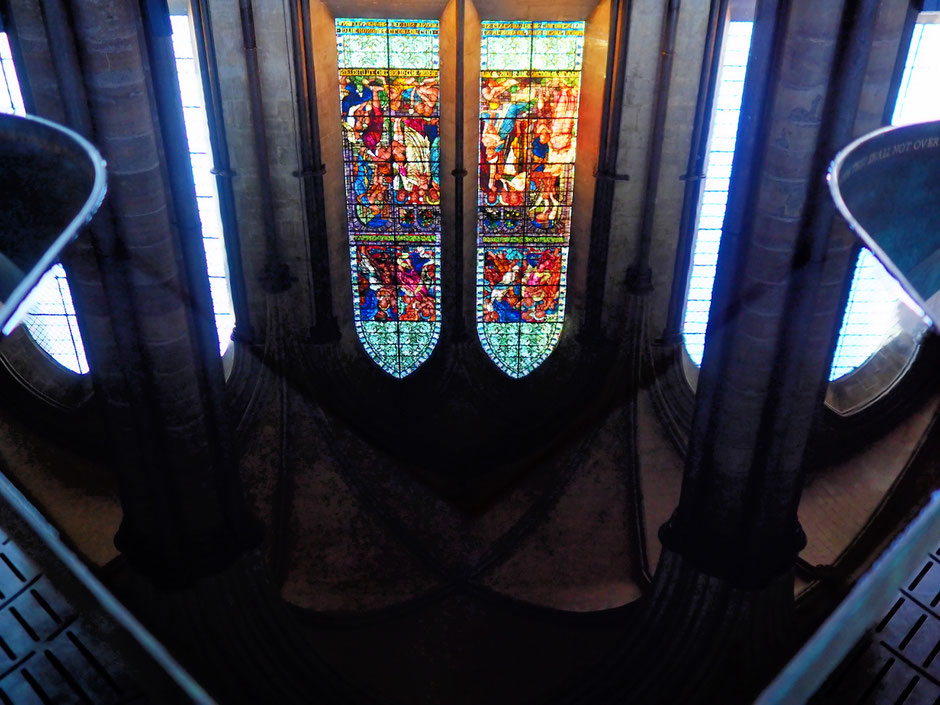 Deep and meaningful reflections can be taken in this pool of what is actually perpetually running water!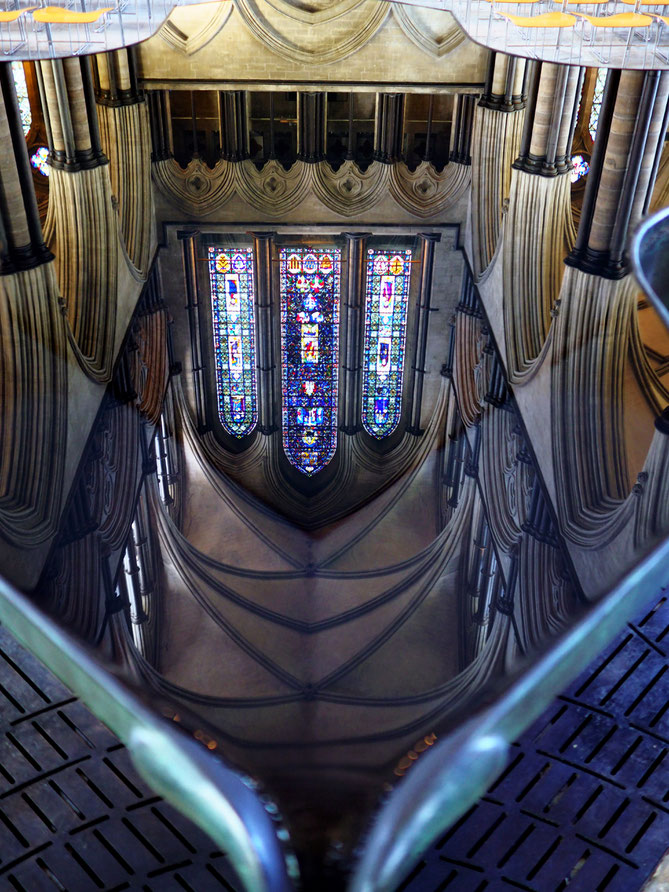 You could spend hours moving round the font making pictures of all the mirrored images in it at all the possible strange angles of all the fascinating bits of architecture.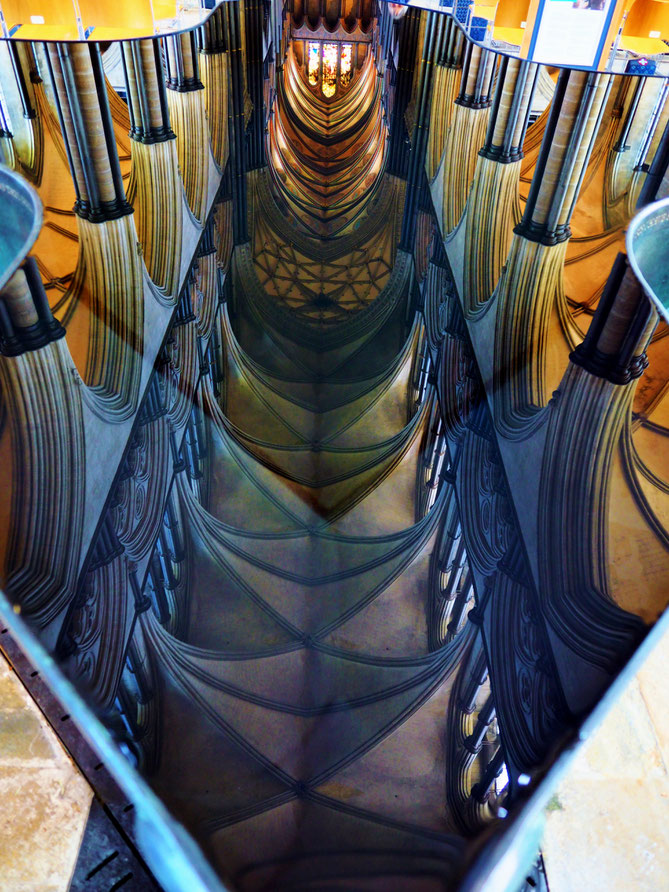 What I will guarantee is that you will spend hours waiting for other people to get out of your shot or waiting for the ripples they cause by sticking their hands into surface of the water to subside; it teaches you the meaning of patience.
Above is a video by William Pye all about his font.