... blog post:
I have a lovely 1938 Contax II and with it a legendary Zeiss Sonnar 50mm f1.4. When you pick it up you are holding a piece of history in your hands, it's a magical thing.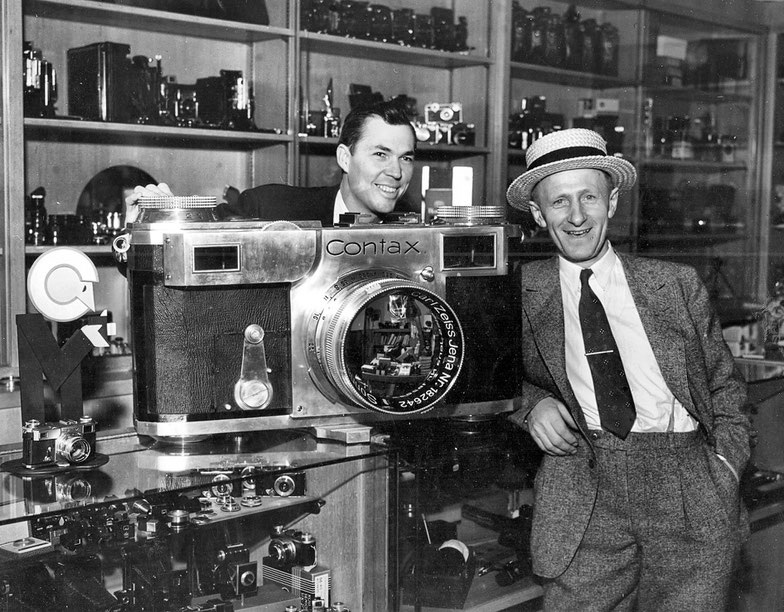 The two guys above seem really pleased with their giant shop display model of the Contax II complete with its Zeiss Jenna Sonnar 50mm f1.4, they really knew how to do advertising back then.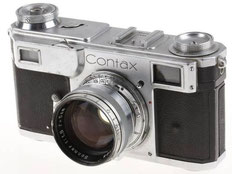 In their 1936 catalogue Zeiss wrote, "Superlatives are too frequently abused. We will content ourselves by saying that Contax II represents the most advanced miniature camera design and construction of the present day."  At the time, they were not wrong. These cameras were and still are for matter lovely examples of precision mechanical engineering and not a bit of electronics in sight.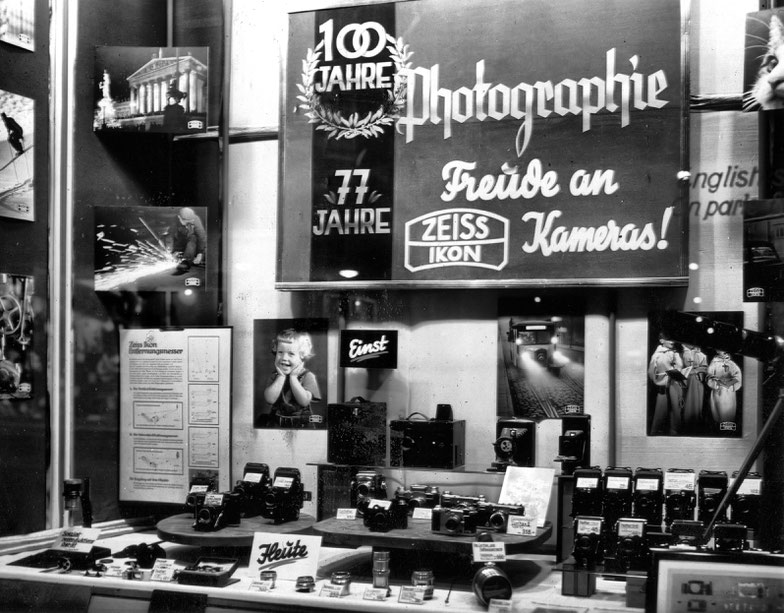 The legendary war photographer Robert Capa made his famous D Day photos with his Contax II cameras when he landed on Omaha Beach in 1944, he was armed with two of them.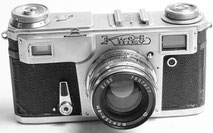 After WWII the tools and dies of the Zeiss Contax were carted off to Russia as War Reparation, resulting in the long lived Kiev camera line including the Kiev 4a, look familiar? Thus in some form the Contax II stayed in production from 1936 until around 1980. Not bad eh? I must admit though the Soviet built Kiev versions were a poor imitation in terms of manufacturing quality over the originals.
So pick up an original Contax II and hold history in your hands and go make some photographs with it. Feel the magic.