... blog post:
We British supposedly are proud of our heritage and go out of our way to preserve it, right? Well, not always. Sadly there are some who are heritage vandals of the worst kind.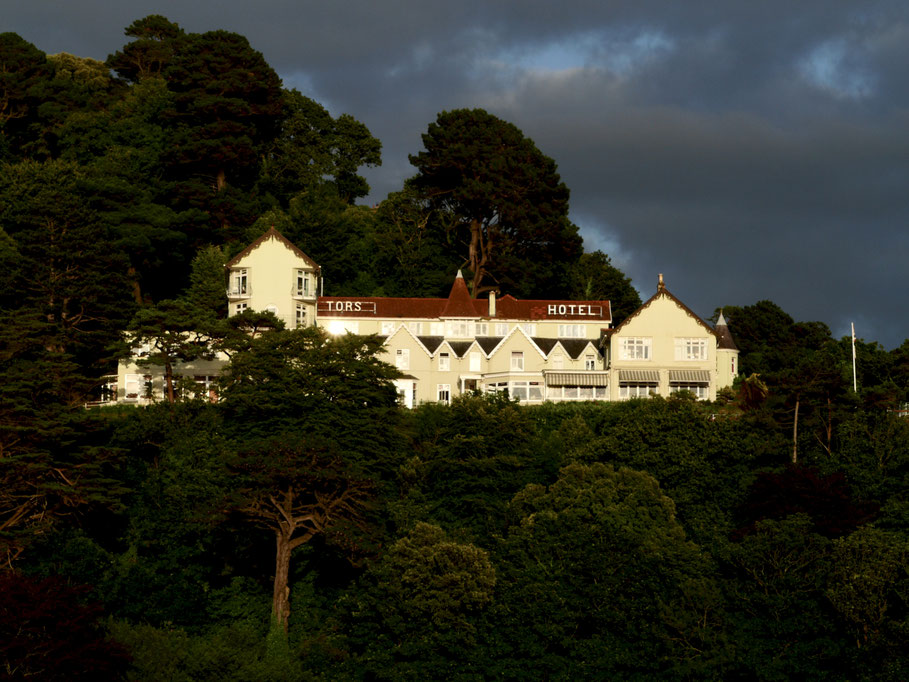 The Tors Hotel in Lynmouth first opened in 1886 and was built in the baronial style. In its hay day it had 31 en suite guest bedrooms, an award winning 60 cover restaurant, a bar, various comfortable lounges and a multi-purpose function room.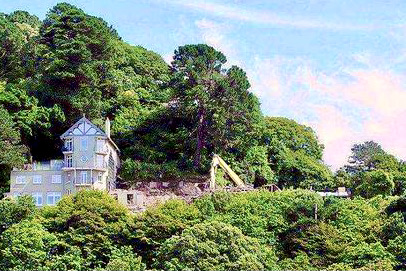 It was lovely and I have many fond memories of staying there, holidaying in North Devon. Note the use of the past tense. Yes, unbelievably, last year they actually demolished it. After 134 year, gone for ever. Heritage vandalism indeed.
A developers had got hold of it and plans to build 31 luxury apartments in its place. After demolition started, they submitted revised plans for 36 apartments stating that the change is, "driven by a desire and necessity to simplify and rationalise the internal layout to create more desirable apartments whilst retaining the character and appearance of the proposed building, and to reflect the challenges faced in realising the project". Hmm, funny that.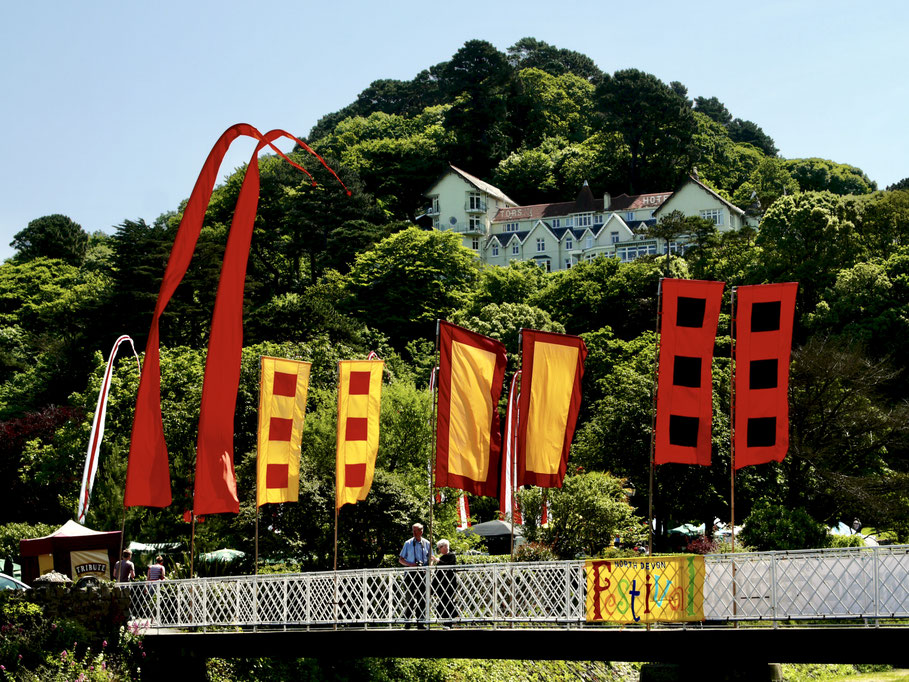 The iconic hotel, located on Countisbury Hill, was set in mature woodland with exceptional sea and coastal views. It was a real architectural gem and a landmark, literally part of the scenery.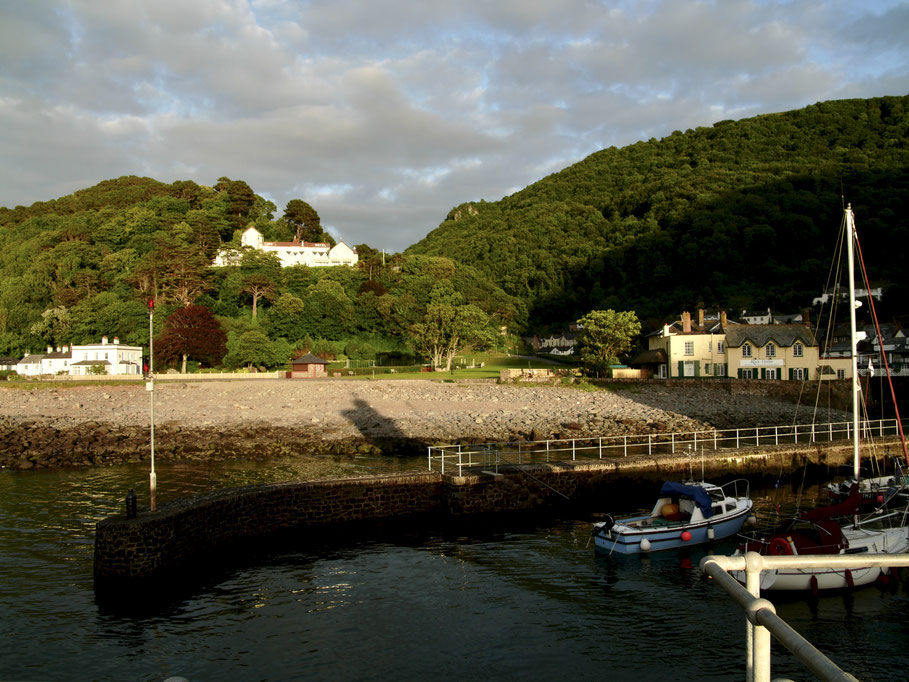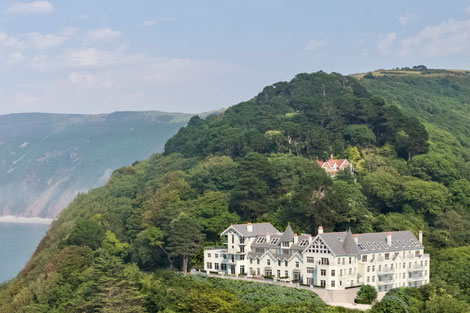 Cleverly the proposed development mimics the vernacular, if not the size - it's bigger, of the original building assuming it ever gets completed and is actually built to plan.
As to the old masterpiece itself, all that remains is the capacity of photographs to preserve the memory of something that once was, something taken away, something missed, something lost, something gone for ever.
Photographs are powerful things that can engender strong emotions, in this case happy memories of times gone by, sadness that it's now all gone and a sense of betrayal that this could have been allowed to happen.
So our heritage is now preserved only in pictures; thank goodness for the camera and its ability to capture a moment in time, the way things once were; but what happened here is still not right.