... blog post:
Before the M10, the last time I bought a Leica branded camera was 14 years ago. It was a digital model with all of 7.5mp, but it made many great photos for me back in 2007 and which had their own particular look because of the camera's unique N-MOS sensor.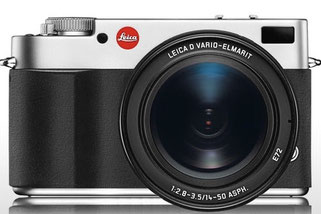 It was the Leica Digilux 3. Although it had a very familiar look and layout, Leica M anyone, it was in fact a Four Thirds format autofocus digital SLR similar to the Panasonic Lumix DMC-L1 but with Leica's own firmware and in silver finish rather than black.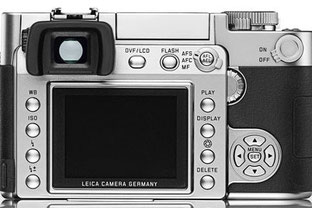 From the markings on its back, it says 'Leica Camera Germany', it was trying to be Germanic rather than Japanese when in reality it was a hybrid that was mostly Japanese. Reportedly the design was by Leica in Germany, the electronics by Panasonic/Olympus, oh and as I mention before this Leica version of the Panasonic Lumix DMC-L1 had its own unique firmware designed by Leica.
It was made in... well that was coyly never discussed... but it in fact it was obviously Japan by Panasonic along side their DMC-L1 of course. Mine was marked on the bottom once again with 'Leica Camera Germany' in bold letters but underneath in smaller less conspicuous script, 'Made in Japan'. A bit of a give away really.
Lenses were built by Panasonic in Japan, quality assured by Leica and branded Leica accordingly. They were marked also with Panasonic's Lumix brand name and clearly marked 'Made in Japan' as well.
Mind you, neither the camera nor its lenses were any the worse for this at all.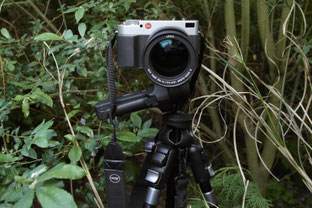 I had the Leica D Summilux 25mm f1.4 ASPH and the D Vario-Elmar 14-150mm / f3.5-5.6 ASPH Mega-OIS to go with mine, nice lenses both. As long as you kept the camera's ISO under 800 as much as possible, because of the noise, it made fab photos.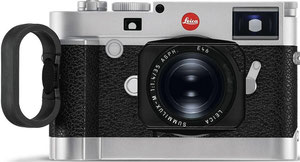 Fast forward 14 years and I have just acquired my second ever Leica, a used M10. Note the similar looks. This time, of course, its a 24mp full frame manual rangefinder camera to go with my existing set of Leica M mount lenses that I used to use on my Zeiss Ikon 35mm film cameras. The M10 really was made in Germany and is so inscribed.
Apart from having 1.8x the resolution of the Digilux 3, the M10 has ISO good up to 12,500 rather than the 400 of the Digilux 3. Electronics, firmware and processing power has moved on a lot in the intervening years. Happy days.
Plus this one is a genuine Leica, not a Panasonic Lumix in Leica clothing!