... blog post:
I had the misfortune to be sent recently a copy of a photo book containing megalots of images from the entrants and winners of a prestigious international photographic competition. They were mostly donkey twaddle...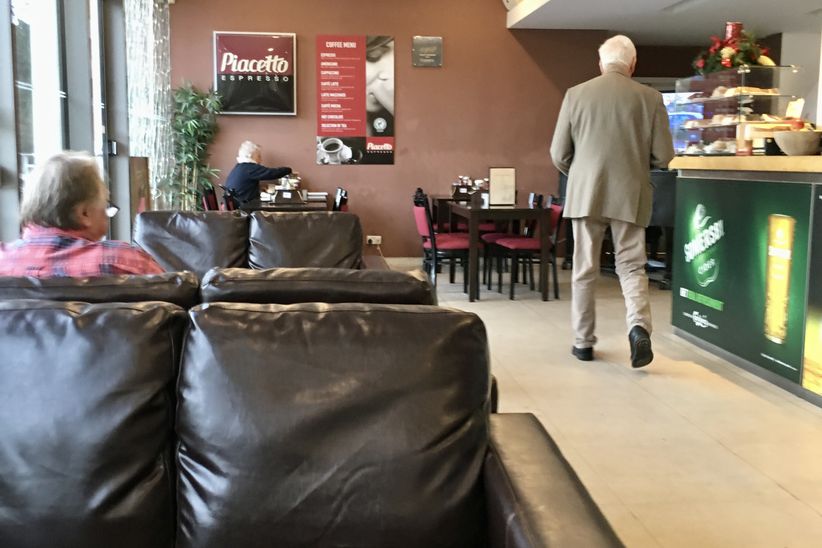 The image above I created myself in the style of one of the entrants in one particular section of this competition who was highly praised by the judges who were themselves billed as world famous photographers or curators of prestigious photo galleries or museum photo collections. People so famous (not) that I had to look them up on the interweb and was thereby left unimpressed - the terms famous and prestigious were obviously being used in a different way to normal in the introduction to this book.
There were, to be fair, some superb photographs by a few really talented photogs but they were really the exception. The whole book could have been reduced to a few pages of the interesting good stuff but I guess the organisers needed to pander to all of the many, many entrants who were all users of one particular brand of camera equipment, the competition having been organised by the brand's manufacturer.
The rest of the stuff, the donkey twaddle, was photographically speaking a waste of the very expensive, very high quality publication cost of the book or was it?
Well of the course the "competition" and publication of the results had nothing to do with exhibiting quality images of artistic merit. Indeed not. It was sponsored and run by the manufactures' marketing department and was designed to strengthen their customers' decision to have bought into the brand and augment their predisposition to remain with it.
Many wannabe photogs have one big aspiration and that is to be published. Even if they don't win a "prestigious" competition, to get a mention or simply to be published as an entrant in the competitions' "catalogue" gives them the boasting rights they desire so much. It's all very good psychology by the manufacturer.
In the meantime pity the poor judges who have to wade through the morass of this rubbish and even have to scrape the barrel repeatedly to find nice things to say about so much of it. Wait a moment, don't pity them. After all they are being paid oodles of cash to carry out this deeply cynical marketing exercise in brand reinforcement.