Read on ...
A question I am often asked is, "Who does your C-41 processing?" and the answer is C41 do. Say what?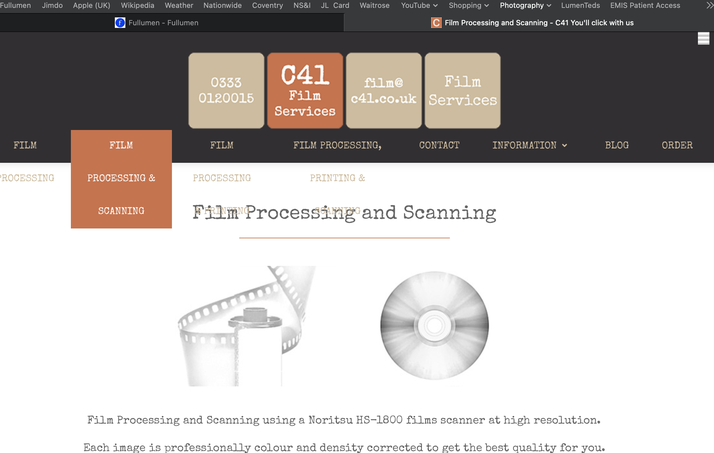 Yes that's right, my film processing is done by C41 Film Services at www.C41.co.uk. They have a simple and efficient way of ordering and paying for the service, shipping is by Royal Mail, and their processing is first class - no pun intended.
Usually I use their process and scan service, where they employ a Noritsu HS-1800 films scanner at high resolution to create an 87mb file from each image on the developed (in my case 35mm) negative.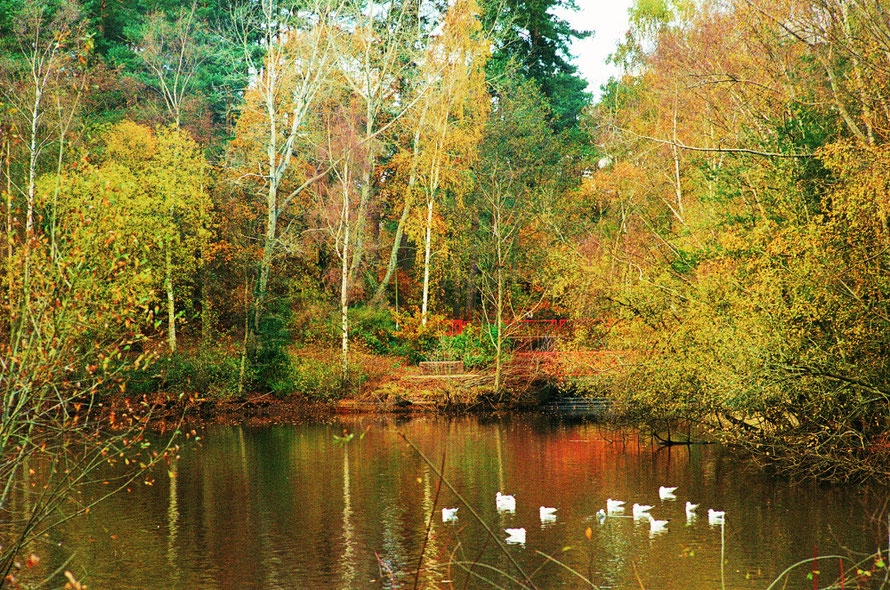 You get a small index print in the clear CD sleeve and a larger one for easy reference, plus the negs are are cut into strips and presented in A4 negative sleeves. It's all done very professionally. As their name suggests they specialise in C-41 processing so if you want E6 or B&W, don't ask.
Highly recommended.