Kodak Alaris has recently announced a price rise in the UK on all Kodak branded film of between 10% and 20%, this may sound shocking but comes as no surprise really.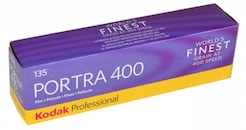 The price rises were relayed by UK distributor Tetenal in a document sent to all photographic dealers on Tuesday the 3rd of November 2020 and are due to take effect in January 2021.
This comes despite the fact that Kodak Alaris film sales volumes have nearly doubled in the last few years as more and more photogs discover the unique advantages of the medium year on year.
So why's this price hike no surprise then? Well, maybe for three reasons. First, the lack of real competition - everyone else has been steadily and quietly getting out of the quality film manufacturing business and continue to do so. Second the rest of the Alaris businesses have not been doing at all well. Third the global pandemic has been disruptive to all businesses and that's no different for Alaris.
Thus, I guess, if we in the film photography community want real photography to continue to thrive and indeed to grow at the rate it has been, we not only have to "grin and bear" these price rises but rather embrace them. Kodak is simply too important to us all.