I had been casting around for a new workflow tool to use in conjunction with my favourite image editor Perfectly Clear - enter Olympus Workspace.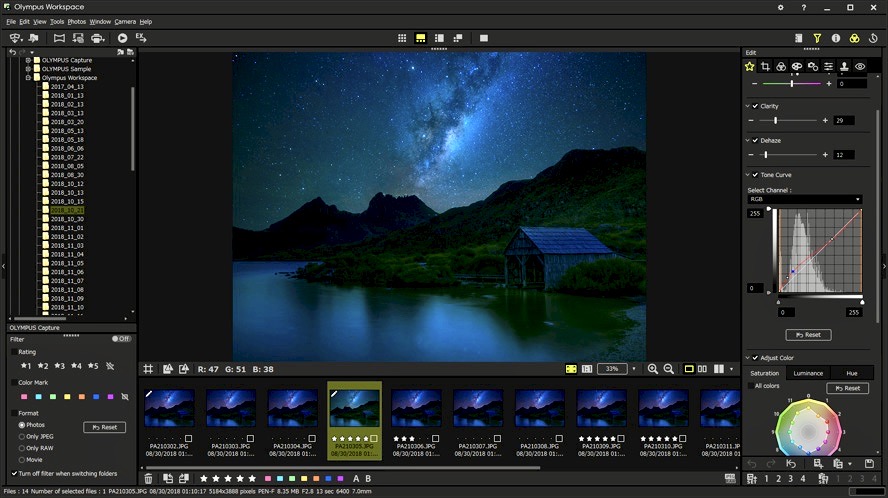 Tailored specifically to Olympus camera users like me, this flexible photography work flow system supports various styles of working and is packed with customisable features and high-speed image processing functions. Plus it is FREE to anyone who owns an Olympus Pen or OM-D digital camera that is, yay.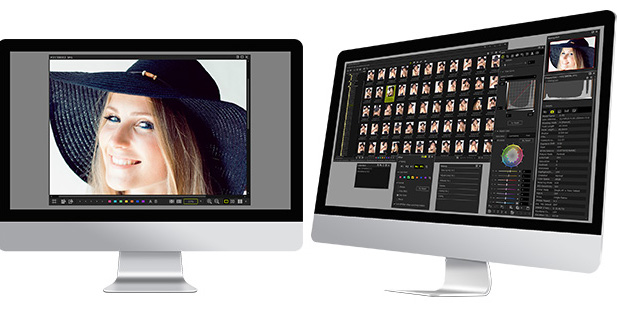 The main window and seven different sub-windows can be customised in any way you like. The layout is customisable to suit your workflow. For example, arrange each window to make editing portrait orientation photos easier and display the preview window full-screen on one monitor of a multi-monitor setup.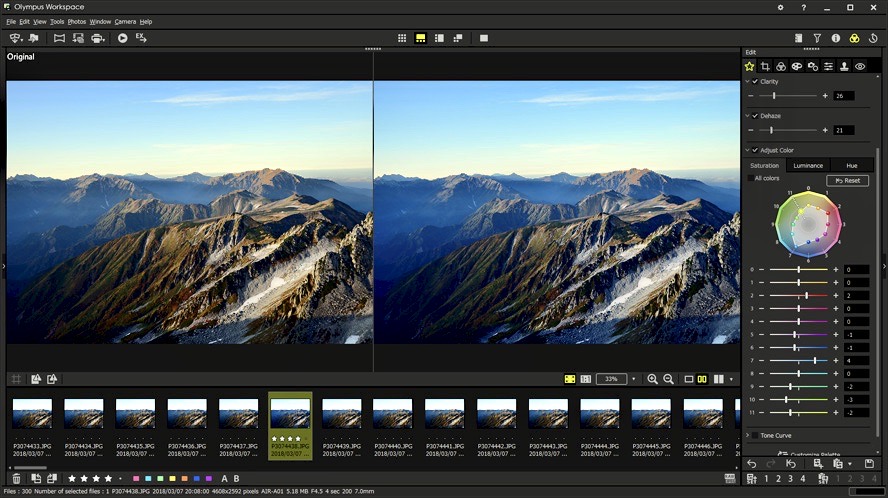 As well as workflow tools, Olympus Workspace comes with it's own set of basic but useful photo editing tools too including: Rotate/reverse, trimming/tilt correction, exposure compensation, white balance, colour correction (colour saturation, brightness, hue), Clarity, Dehaze, tone curve (level correction), Highlight & Shadow, contrast, colour saturation, tone correction, Art Filter, colour filters, shading correction, distortion correction, Fisheye Compensation, Keystone Compensation, sharpness, unsharp mask, red eye correction and video editing (combine, cut, extract).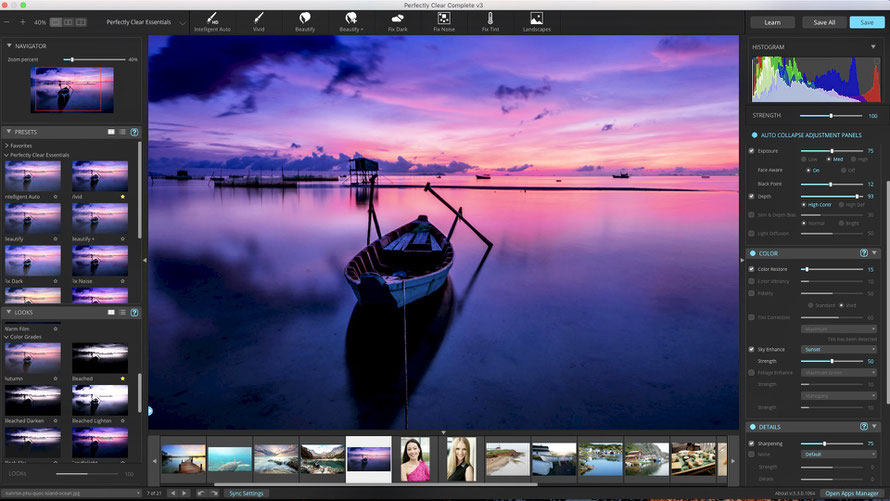 Importantly, for me, it allows you to link directly to your favourite photo editing software as an external editor, in my case Perfectly Clear, passing your image into that editor and allowing you to save it back post edit as an up-named file into the Olympus Workspace.
Using Olympus Workspace linked directly with Perfect Clear has created for me a comprehensive, flexible and powerful workflow/photo editing suite that was simple to set up and configure, is easy to use, allows me to get the looks I want instantly with pre-configured pre-sets or tweak things with a wide range of powerful tools when circumstances demand. Result.