Here is a more recent friend that has many design cues taken from my old friends the rangefinder cameras but is a completely modern mirrorless MFT digital camera.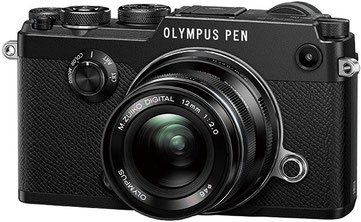 The major differences between this and film rangefinder cameras are that it has no manual rangefinder (it uses an autofocus system driven off the image sensor), has in body image stabilisation, can do HD video, doesn't use film, has an EVF rather than optical one and is maybe 2/3 the size of the 35mm cameras.
However, in terms of looks, feel, handling and much of its operation it is very like a classic rangefinder camera - just way more modern, convenient, capable and efficient, as you would expect. It also can be driven off the touch screen on the back of the body like any other digital camera if you prefer or when needed so in many ways it's not the same at all.
So this new friend combines the very best of both worlds, the old and new or maybe it just looks that way because of the layout of its controls, handling and its looks?