One of the best ways to catch the full glories of steam locomotion is in cold weather, preferably in the snow.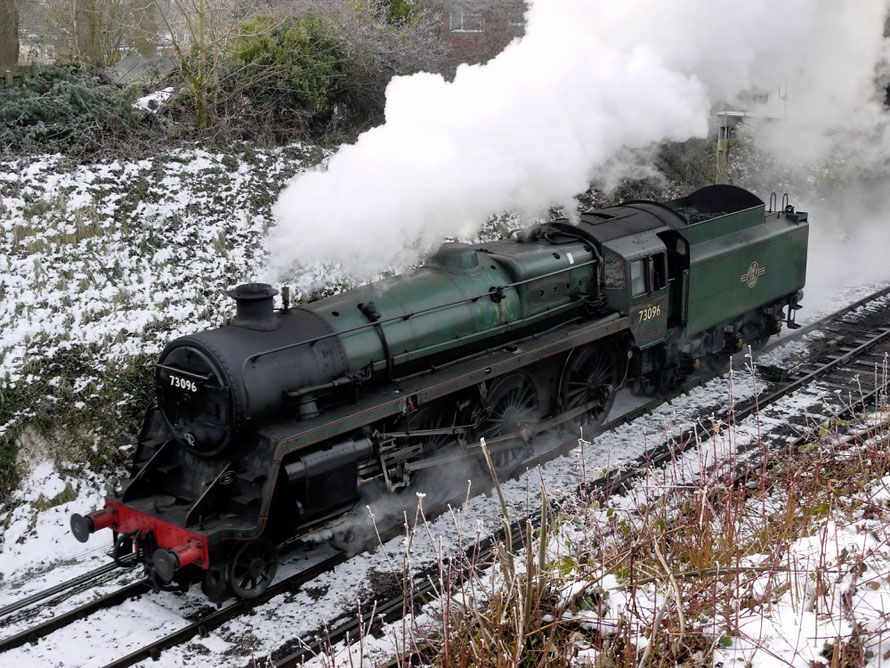 The cold atmosphere maximises the visible effect of the smoke and steam.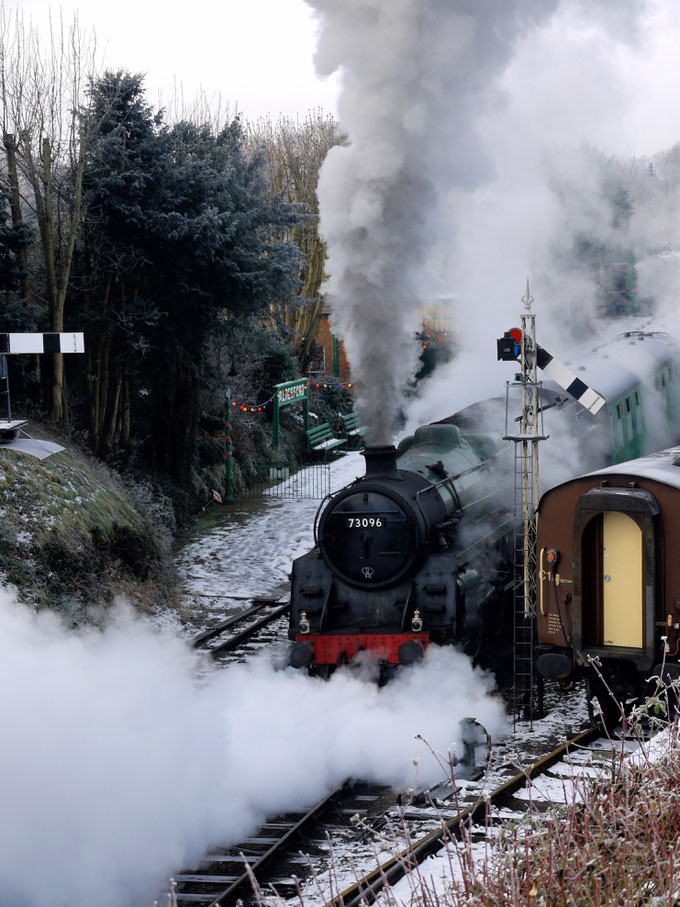 The snow reflects light back onto the subject, especially on a dull day, providing diffused illumination saturating the colours adding to the mood.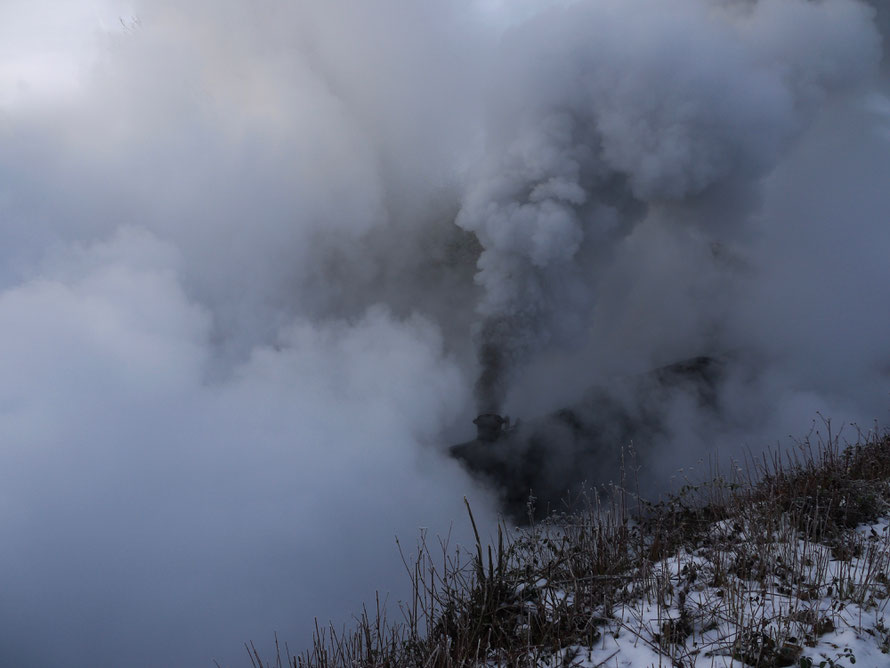 When the locomotives are working hard in the cold weather, the effects can be truly spectacular.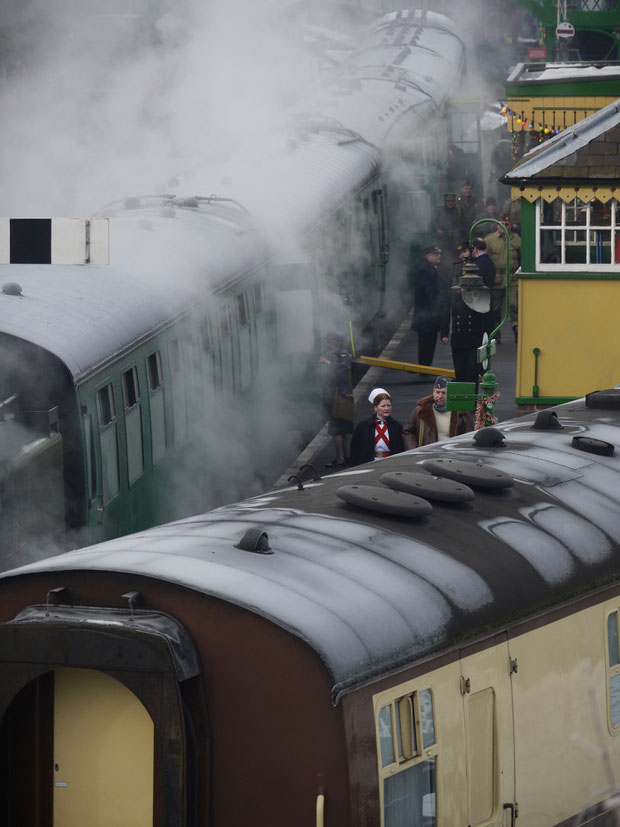 If you glance back then, from the corner of your eye, you may have a brief encounter with the ghosts of past times that once travelled on these trains still haunting the platforms, before they vanish into the steam.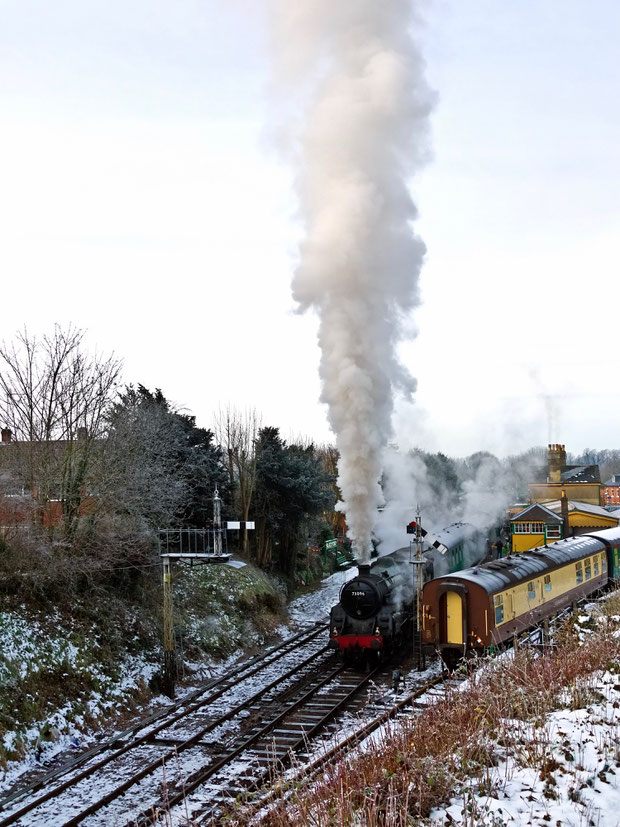 If the opportunity presents itself, go snow loco and photograph steam locomotives in the snow. It can be hugely rewarding.