Emphasising the excitement, vibrancy and fun of the fair by being creative and using vivid colour profiles to bring out its "wow" factor.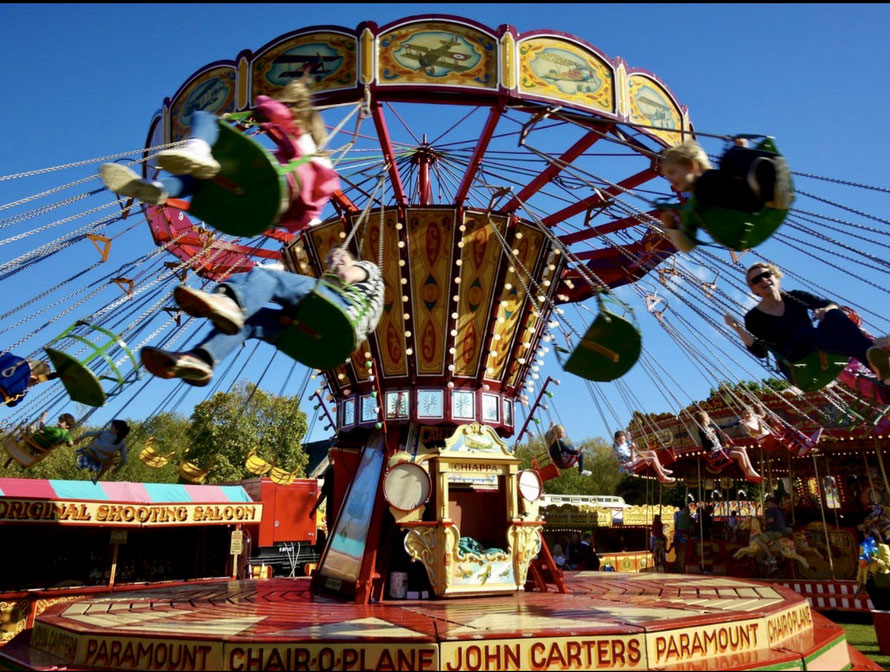 Carters Steam Fair is a traditional English travelling funfair with rides dating from the 1890's to the 1960's and is, as such, a unique piece of living history. The superb decoration of its engines, rides and lorries with traditional sign writing, lining and fairground decoration is unique and a wonder to behold.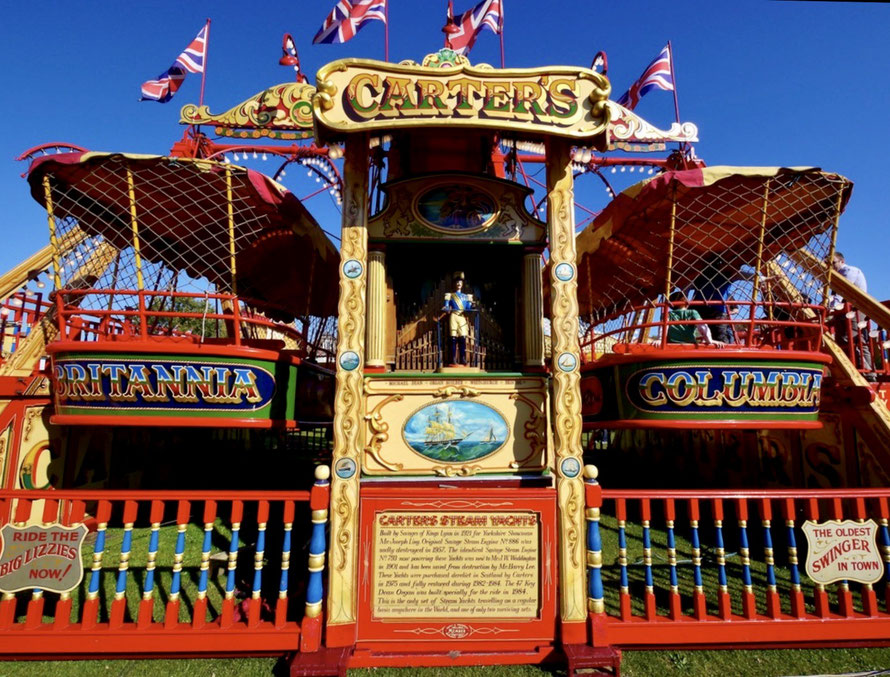 In order to highlight the character of the fair I chose to enhance the beautiful colours of the signage and decoration, taking advantage of bright sunshine out of cloudless sky, by setting the camera colour profiles for red, gold and blue to vivid thereby enhancing the sense of visual and visceral excitement of the fair.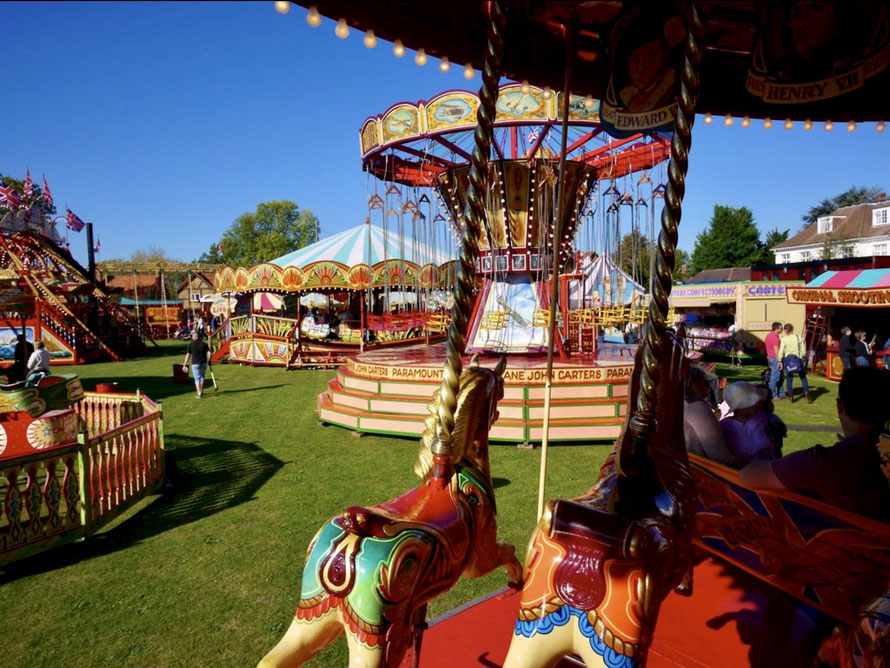 The blue of the sky and the green of the grass provided excellent backgrounds against which to contrast the bright colours of fairground rides.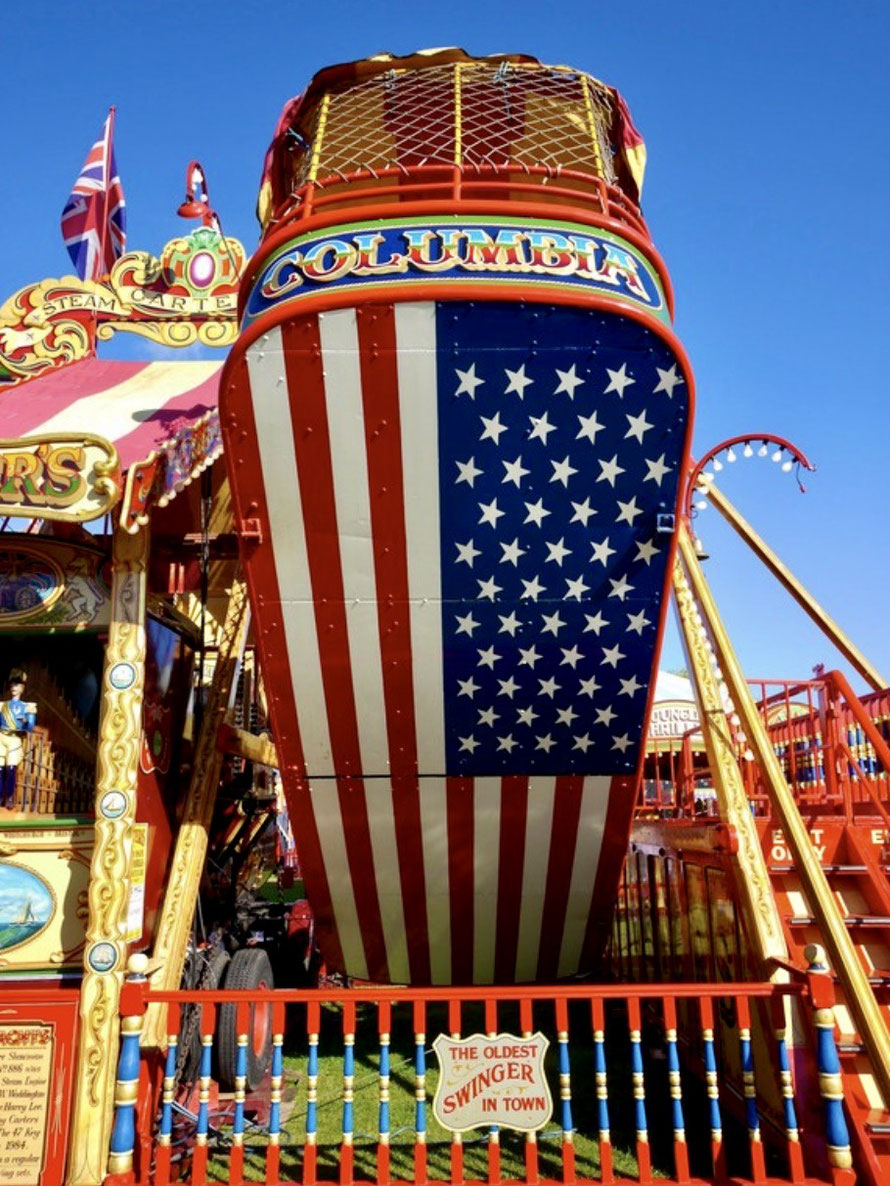 Although far from a naturalistic colour palette, which is much more a set of pastels in reality, these larger than life pictures somehow seem to better represent the essence of the fair and how people remember it.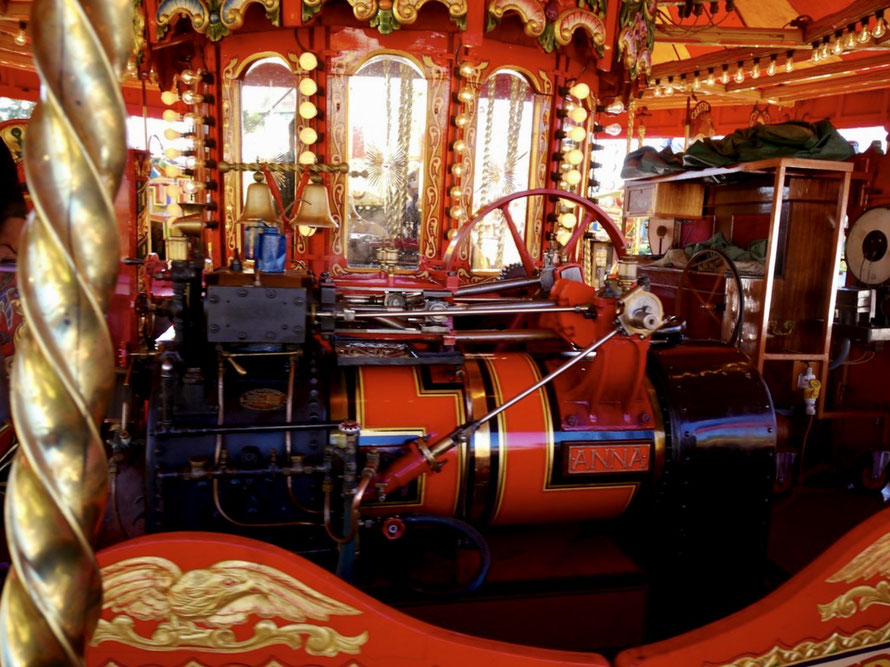 The one thing you can't convey with a photography is the evocative, all pervasive, smell of steam power. That heady mixture of smoke, steam and oil from all of the engines either directly driving the rides or generating the electricity that powers this historic fair. If only cameras could do smell-a-vision, though maybe sometimes not!  A small set of pictures illustrating the fun of the fair may be found here.