One of the many things I love about photographing steam locomotives is getting close up and taking advantage of the emanations of smoke and steam from these mighty beasts as they are standing in stations or as they are working hard pulling away from them.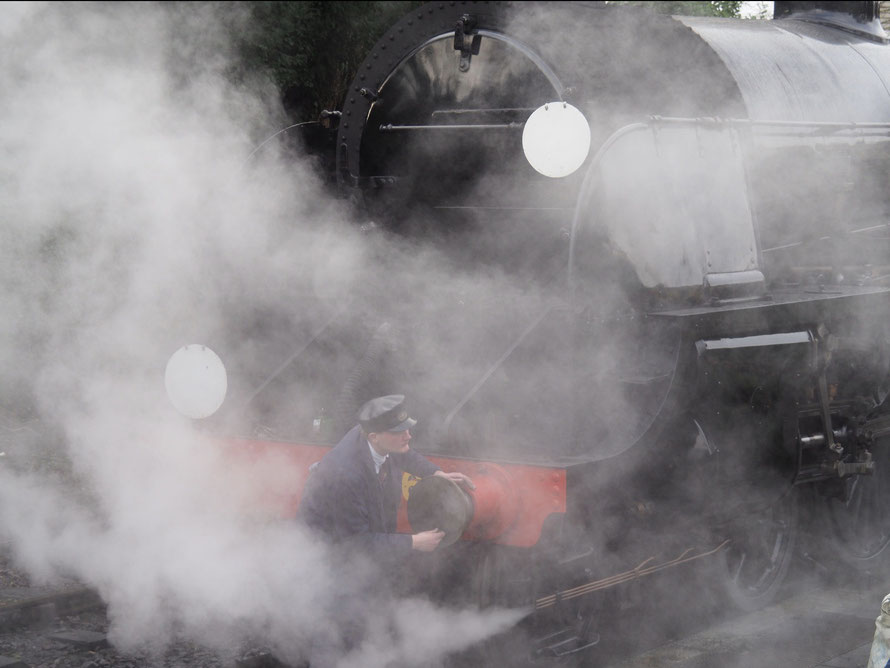 Wreathed in smoke and steam these imposing machines loom mysteriously out of the fog.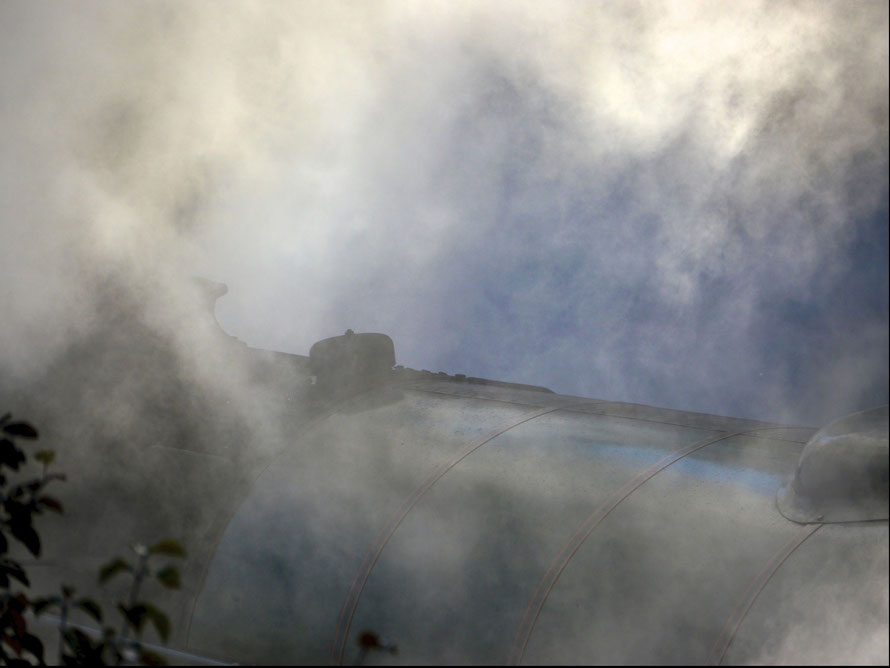 It cloaks them in grey and white mists adding a mysteries quality to their already imposing stature.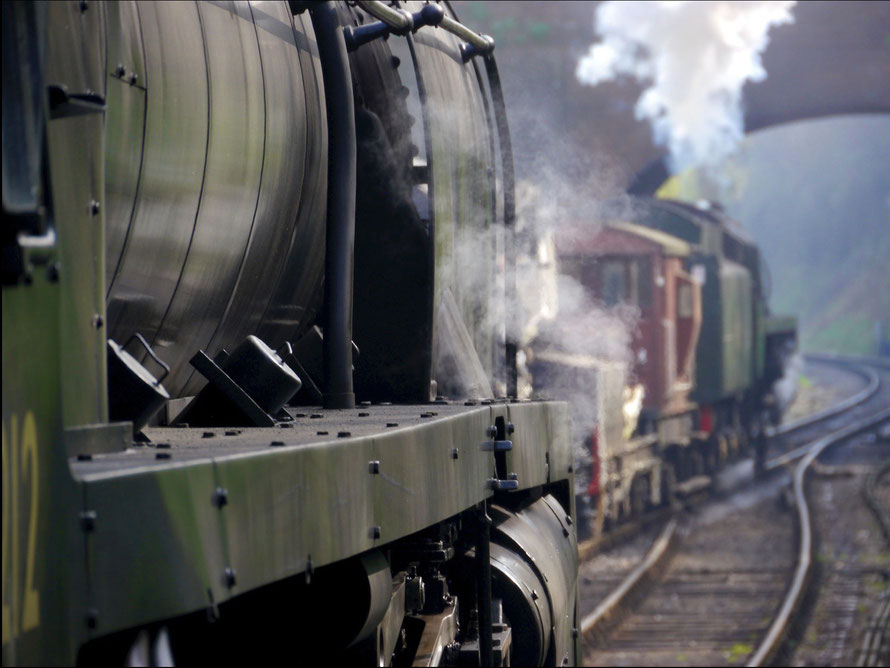 It mutes colours endowing them with an etherial, unreal, painterly quality.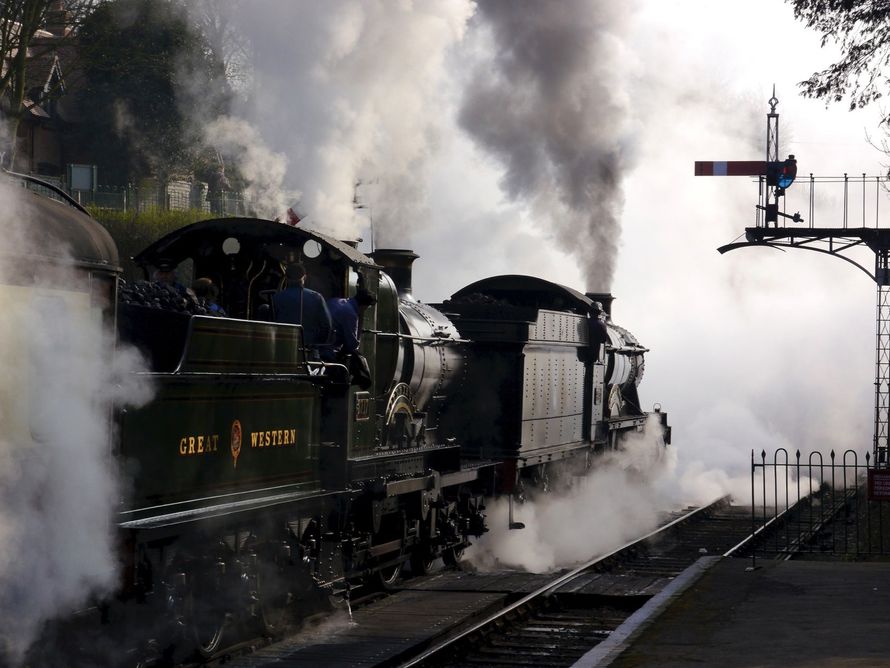 It speaks of raw power coming out of the mists of time and heading off into an unseen future.
Smoke and steam shots like this are a great way to express all the mystique that surrounds steam locomotion both metaphorically and literally.
A small set of such photos can be seen here.