I have a love of heritage steam railways and one great way of seeing them in action is on steam gala days which provide many and varied photographic opportunities.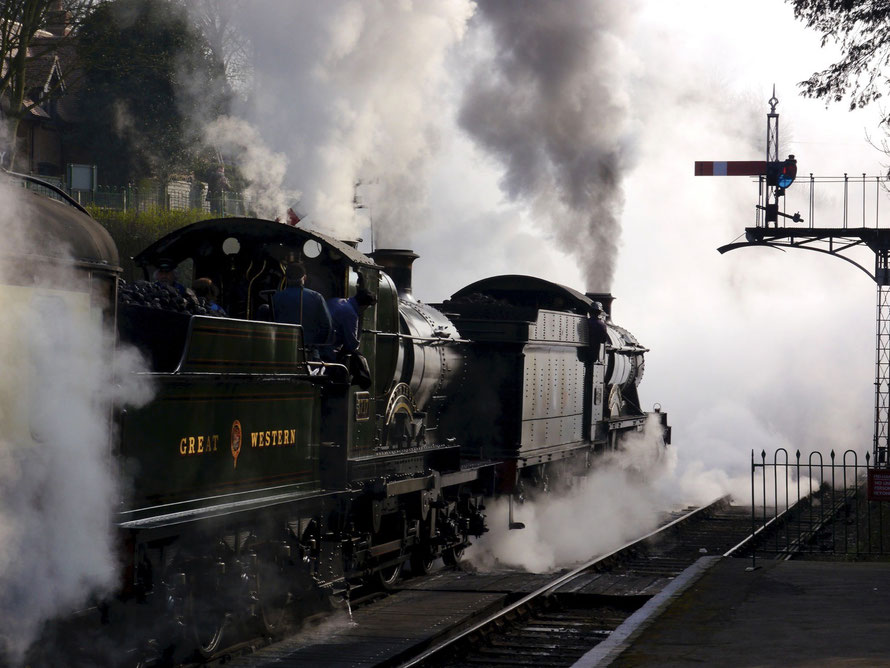 There are moody atmospheric shots of mighty engines themselves in action as above, in this case double heading.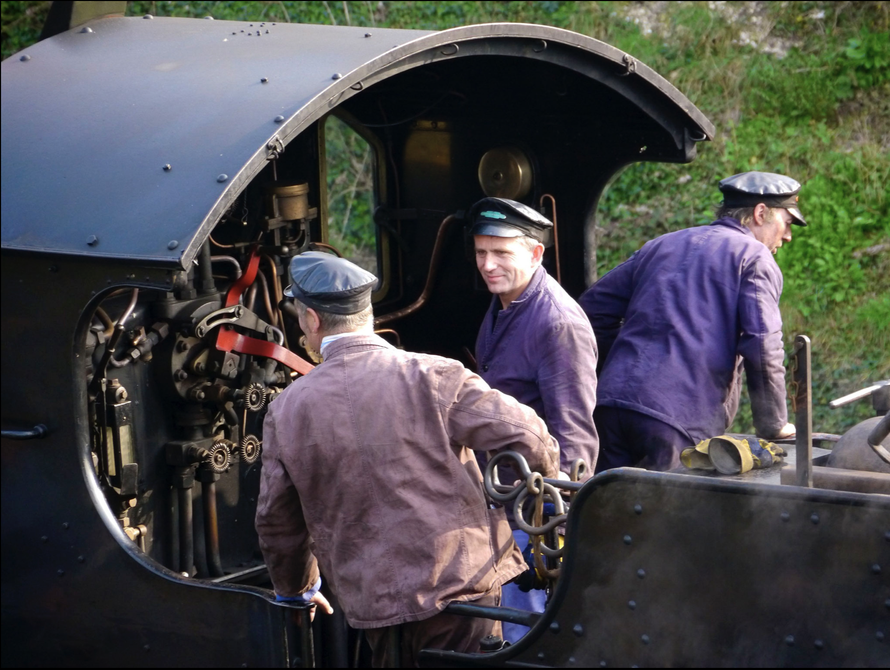 Then there are informal grab shot portraits of the people in action who tend and operate their much loved fire breathing monsters.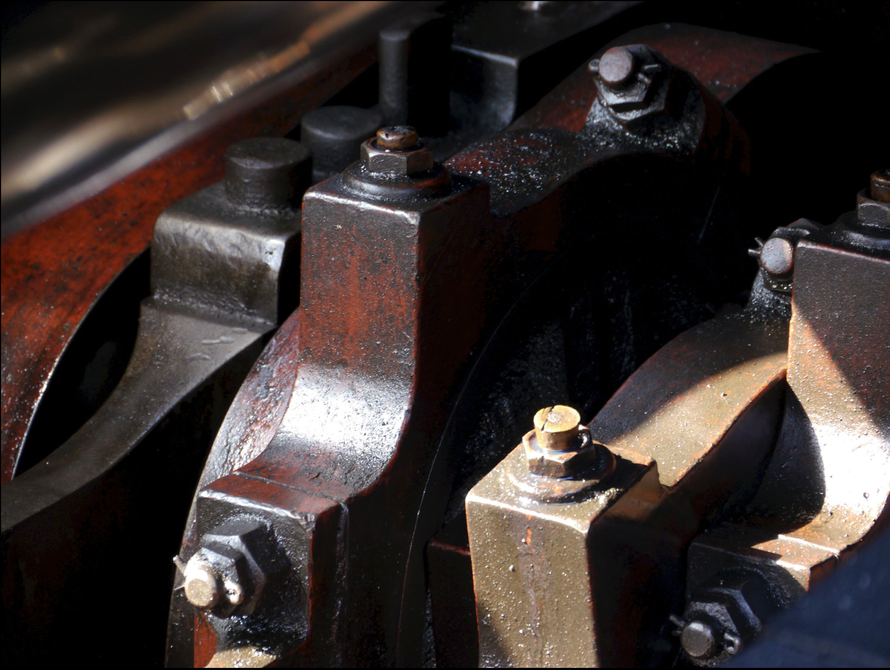 Plus opportunities for close ups of the fascinating mechanics of the heavy machinery, as above.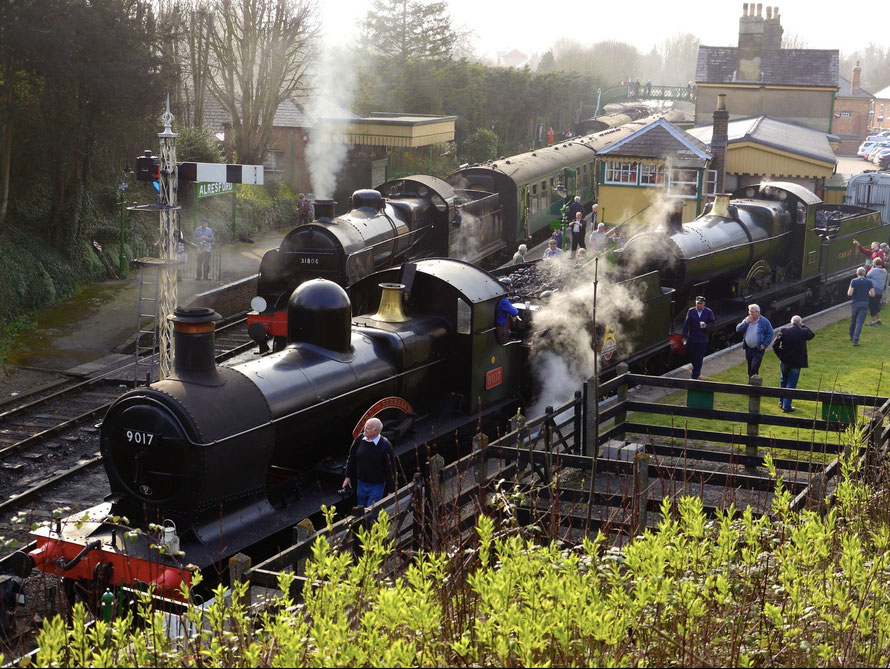 Then again you can capture locomotive scenics and group shots like the one above for example.The opportunities are endless, though this one of few occasions where I find my M.Zuiko 14-150mm f4-5.6 II zoom lens to be of huge advantage as you need to work flexibly, at speed, often from where you are standing without being able to move position easily and without having time to change lenses.
The photos from this particular event can be viewed here.