A soft release serves the purpose of heightening the action of the shutter release button, allowing the photographer greater control at slower shutter speeds and improving the cameras' ergonomics.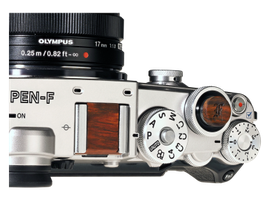 The Olympus soft release for the Pen-F is hand made of bloodwood and is screw-mounted to thread directly into your camera's shutter release to give you more control, comfort, and precision.

The soft release comes in kit complete with a matching hot shoe cover that dresses up the whole camera too.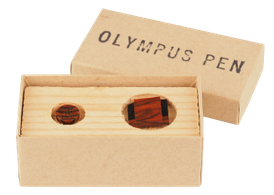 So does it work? Well the hot shoe cover is pretty bit of frippery but a bit of a waste of space really. The soft release, however, is very functional and effective as they were when they were used on the original film rangefinder cameras of old.
Be aware that this kit is only compatible with Pen-F as this is the only camera that has a proper threaded screw shutter release button. The Pen-F is a real quality camera with a full retro metal build based on the iconic classic rangefinder aesthetic, hence the traditional shutter release with its screw threaded button.