Something practical and nice to keep your film in when going walkabout for the day.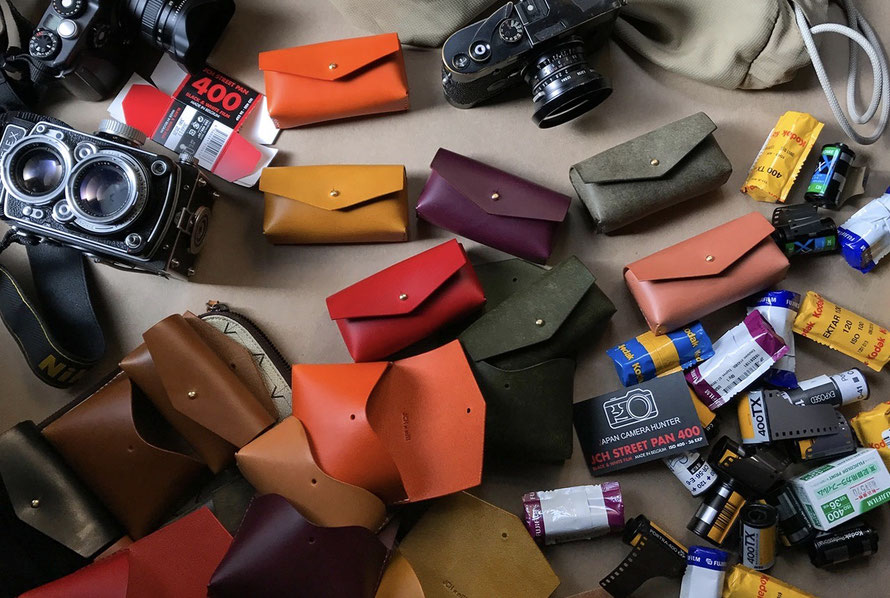 These lovely hand made leather film pouches are by Mill based in Oz, each one holding 4 rolls of film, perfect for a typical days' worth of photography. They are both stylish and practical though not inexpensive, to me at least, but that reflects their quality.
They are available in a plethora of different colours, for both 135 and 120 film sizes. I can vouch for how useful and effective they are, allowing me to grab a "pack" of film and go without fuss. I use two, each of a different colour, with a different film type in each allowing me to instantly recognise which pouch has which in it.
These nifty little pouches can be bought at Japan Camera Hunter here.