One of the great places to study the fall of light is in medieval gothic architecture as its designers and builders intended it to be a celebration of height, light and colour, but above all light...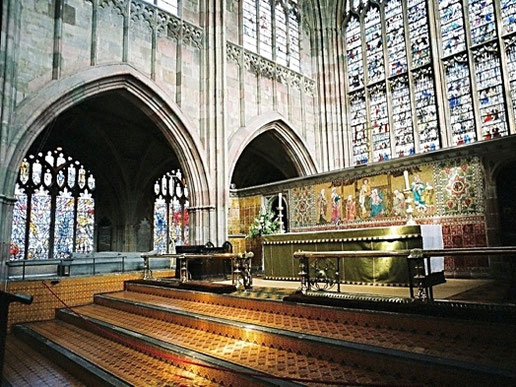 Choose an old gothic building like a church or cathedral on a bright sunny day and study the lightfall as it moves round the building illuminating the walls, floors and artefacts as it goes. Watch the changing colours, reflections and refractions. See the shifting moods, tones and textures.
It is fascinating how the character of the building shifts with the light and it is even more so to realise that this was visualised to be this way by its makers all those centuries ago. For the photographer it is a master class in the use of light to set the mood, illuminate a space and give it a sense of drama in the same way we try to illuminate our photographs and dramatise them.
In many ways photographing such a space is easy, simply get your framing right, set your exposure and focus then wait for the right light and the architect and builders will have done the rest for you. Oh that is kinda the definition of landscape photography where nature will have done the rest for you anyway, isn't it? Hmmm!